Cheniere Energy posted a first-quarter net loss of US$320.8 million compared to a $267.7 net loss during the corresponding period in 2015.
The Houston-based company reported a $69 million revenue for the quarter, a statement issued on Thursday (May 5) reveals.
Cheniere's Sabine Pass liquefaction project has started shipping cargoes in February and to date seven commissioning cargoes have been loaded and exported.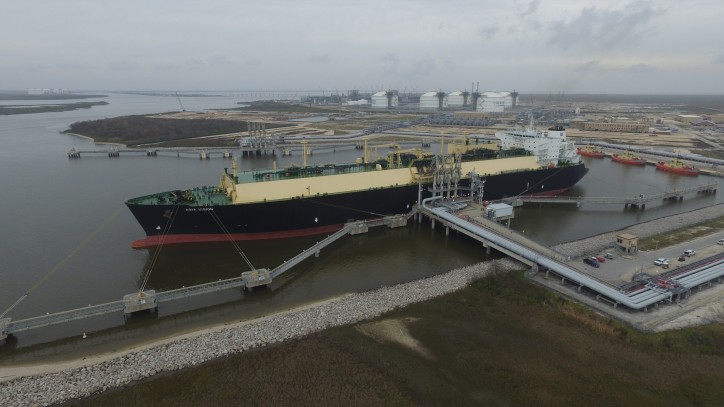 Loading of the first cargo at the Sabine Pass LNG Terminal - February 2016 Image: Cheniere
"Commissioning activities at Train 2 are underway and our remaining Trains under construction continue ahead of their respective contractual schedules and on budget," said Neal Shear, Cheniere's Interim President and CEO.
The company noted in its report that the construction of Sabine Pass LNG Trains three and four reached approximately 83.8 percent completion, which is ahead of schedule. Train five is approximately 28.8 percent complete.
Cheniere also informed that the three trains currently under construction at the Corpus Christi LNG project are at various stages of completion.
Trains one and two have reached 32.5 percent completion while the third liquefaction train is under development and the construction is expected to commence once the LNG sale and purchase agreements are in place and adequate financing is obtained.
Source: WorldLNGNews