VesselFinder video representation shows the moment of collision between container ships Safmarine Meru and Northern Jasper which occurred in the East China Sea on May 07 at 16:40 UTC.
According to latest available information, Safmarine Meru suffered breach portside, and fire in containers in fore section.
A crew of 22 people aboard the Maersk Line-owned Safmarine Meru were evacuated shortly after the collision.
Maersk Line said that they received confirmation that all crew were safe, sound, and accounted for on board the container vessel Northern Jasper.
Photos released by Chinese news media zj.people.cn show billowing smoke from container ship Safmarine Meru and damages on ship's hull and containerized cargo.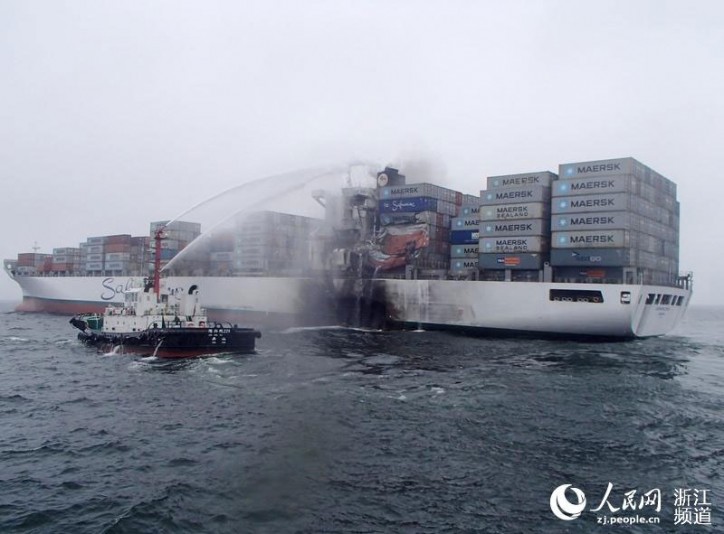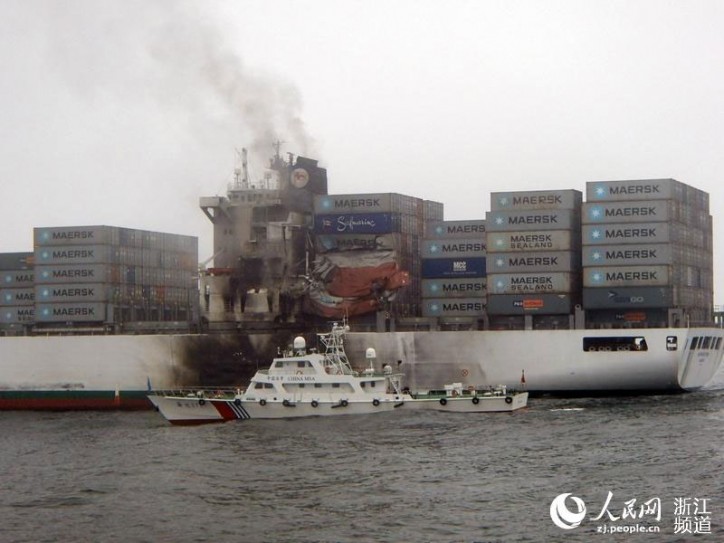 Image courtesy: zj.people.cn