Siemens Wind Power AS has contracted offshore marine and engineering consultancy Aqualis Offshore to provide a series of assessments for wind turbine service operations to be performed by a jack-up vessel chartered by Siemens.
The jack-up assessed will be a wind turbine service jack-up vessel which will be used in the maintenance of offshore wind turbines on a variety of wind farms in the North Sea.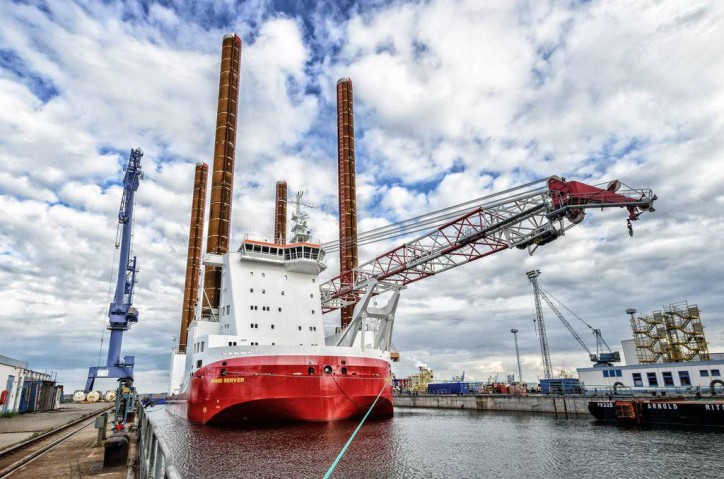 DBB Jack-Up's Wind Server, taken over by Siemens in March under a three-year charter agreement to service a number of offshore wind projects across Northern Europe - Image courtesy: DBB Jack-Up
Aqualis Offshore's office in London, UK, will conduct a series of generic assessments to cover a range of water depths and environmental conditions where the vessel is scheduled. Contract value is undisclosed.
"Our task is to help determine the criteria that a given jack-up vessel can operate most efficiently and safely within. We are proud to be able to support Siemens and the installation work of this vessel," says David Wells, CEO of Aqualis Offshore, which is part of Oslo-listed Aqualis ASA.
Aqualis Offshore is a specialised marine and offshore engineering consultancy focusing on the shallow and deep-water segments of the offshore oil and gas industry as well as the offshore wind industry.
Source: Aqualis Offshore