MV Celestyal Nefeli is a 1,074-passenger ship operated by Cypriot-owned Celestyal Cruises. She was built in 1992 by Union Navale de Levante, Valencia, Spain for Crown Cruise Line as Crown Jewel.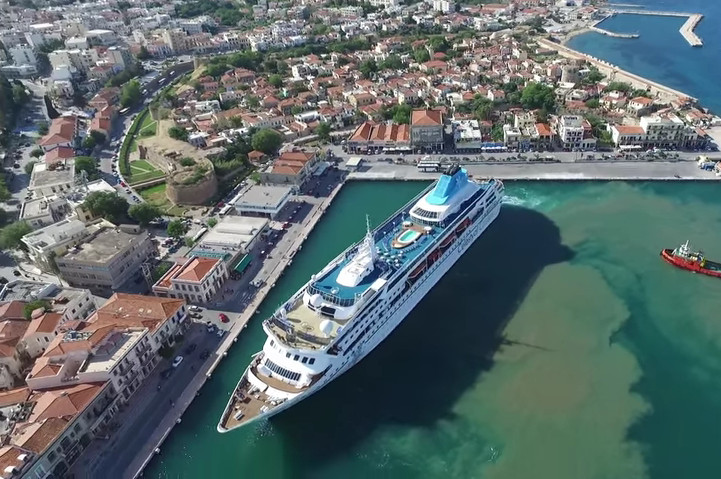 She has also sailed under the name Cunard Crown Jewel. The cruise ship was also operated as SuperStar Gemini for Star Cruises from 1995 to 2008.
Weighing in at 19,093 gross tons, the Nefeli has 400 cabins -- 277 outside and 123 inside -- 12 of which are executive suites and 31 of which are junior suites. Most of the executive suites open to private balconies, while junior suites have extra storage space.
The ship also has a full wrap-around promenade deck, which makes her ideal for cruises in the scenic Aegean Sea.
Nefeli was a Greek mythological goddess of hospitality and a nymph of the clouds.
Source: YouTube / Chiosphotos