Noble Corporation yesterday announced an agreement with its client, Freeport-McMoRan Oil & Gas LLC (FMOG), and FMOG's parent company, Freeport-McMoRan Inc. (Freeport), in connection with the drilling contracts for the drillships Noble Sam Croft and Noble Tom Madden, which were scheduled to terminate in July and November 2017, respectively.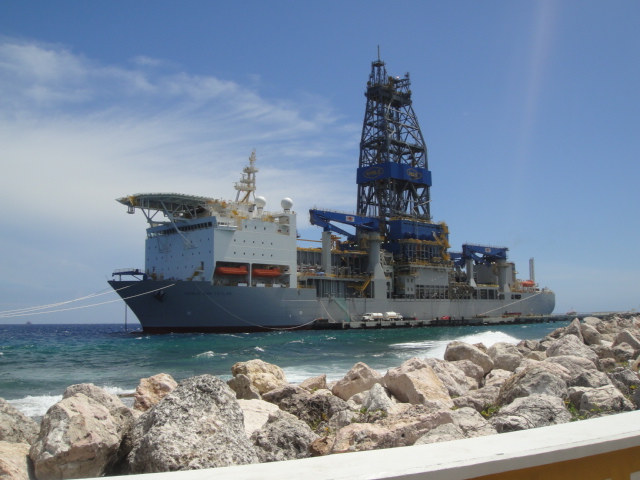 Drillship Noble Sam Croft - Image: John McHugh
Pursuant to the agreement, the contracts will be terminated, with operations ceasing as soon as practicable, and Freeport will make a payment to Noble of $540 million. In addition, Noble can receive additional contingent payments from Freeport of $25 million and $50 million, respectively, depending upon the average price of oil over a 12 month period. Noble also expects to realize over $100 million in direct cost savings as a result of the contract terminations through crew reductions and stacking procedures.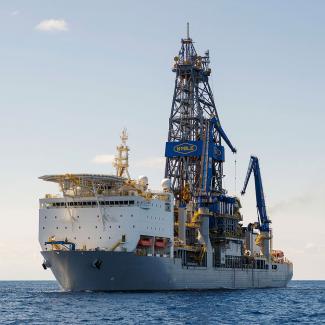 Freeport recently announced a restructuring of its oil and gas business, which is operated through FMOG. As disclosed in Freeport's public filings, FMOG has substantial debt and has been negatively impacted by the crash in oil prices.
"This agreement represents a favorable resolution for Noble shareholders." said David W. Williams, Chairman, President and Chief Executive Officer, Noble Corporation plc.

"By accelerating the contract value and removing counterparty risk and potential downtime exposure over the remaining term of the contracts, Noble will be able to secure the economic benefit of these contracts, particularly when factoring in the significant cost savings available. Given the financial headwinds facing our client, we are pleased to have resolved this matter in this manner, thus protecting our margins, monetizing the remaining term under the contracts and increasing our already robust financial flexibility."
Freeport can make the $540 million payment through a combination of cash, Freeport shares and up to $200 million in near-term Noble bonds. Through this arrangement, Noble expects to realize the full value of such payment.
Source: Noble Corporation