Till now, the Maersk Group used to recycle its ships in limited number of yards in China and Turkey.
Under a long-term commitment to create more recycling options at Alang shipbreaking yard in Gujarat, Maersk Group will be sending the first two container vessels — Maersk Wyoming and Maersk Georgia — to be broken at the yard in Bhavnagar district. These vessels will be broken at the Shree Ram Yard at Alang which is certified to the standards of Hong Kong Convention, an official release stated on Friday.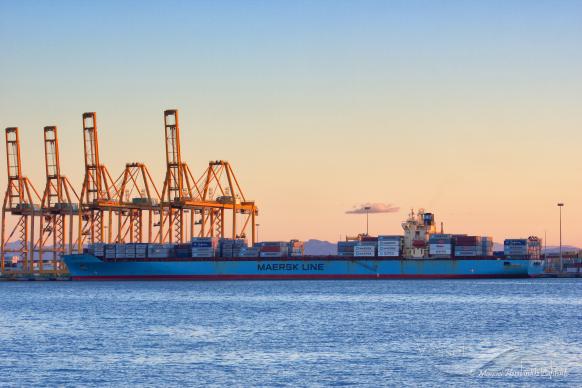 Container ship Maersk Wyoming - Image: Manuel Hernández Lafuente
Till now, the Maersk Group used to recycle its ships in limited number of yards in China and Turkey. "By initiating recycling of vessels in Alang at responsible yards, we ensure further development of financially feasible and responsible recycling options to the benefit of Alang and the shipping industry. This development will take time, but we are determined to work with the yards for the long haul," says Annette Stube, Head of Sustainability in the Maersk Group.
This move to send ships to Alang by Maersk comes after two ship breaking yards from Alang hit the headlines for becoming the first ship recycling facilities in entire South Asia to be issued Statements of Compliance (SoC) by Japan's leading classification society, ClassNK, for taking steps for safer and greener ship recycling in November 2015.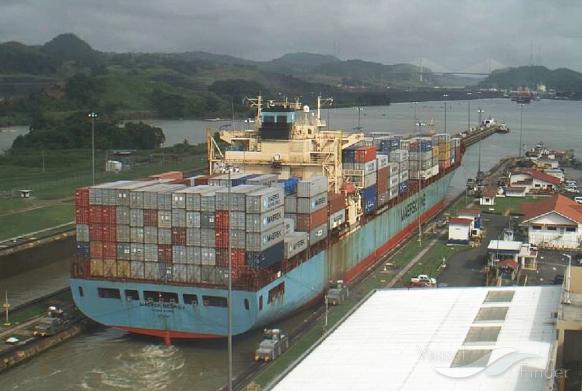 Container ship Maersk Georgia - Image: DS Tweedie
These yards belonged to RL Kalthia Ship Breaking Pvt Ltd and Priya Blue Industries Pvt Ltd. Steady improvements of conditions have been witnessed in ship recycling yards in Alang in the last couple of years. Following several audits at upgraded facilities in Alang in 2015, the Maersk Group said it has concluded that responsible recycling can be accelerated in the area, if the engagement is made now.
"The Alang plans come at a cost for us, but we will invest money and human resources to ensure we can already now scrap our vessels in compliance with the Hong Kong Convention provisions (HSE) as well as international standards on labor conditions and anti-corruption. We will also have staff on-site at Shree Ram. They will be working closely with the yard to further upgrade practices, processes and facilities to ensure that the recycling of our vessels complies with our standards," says Annette Stube.
To accelerate the upgrade of more yards in Alang, the Maersk Group are working on building a broader collaboration with other ship owners to increase demand for responsible ship recycling and to find sustainable solutions. A first step is a dialogue with Japanese ship owners in collaboration with the Japanese shipowners association (JSA) in the coming months.
Source: The Indian Express