Atlantic Navigation Holdings (Singapore) Limited ("Atlantic Navigation" or the "Company", and together with its subsidiaries, the "Group"), a leading provider of marine logistics services in the Middle East, is pleased to announce that it has, through its country representative in the Middle East, been awarded long term charters for ten offshore supply vessels with a combined value of approximately US$236 million by a Middle Eastern National Oil Company ("NOC").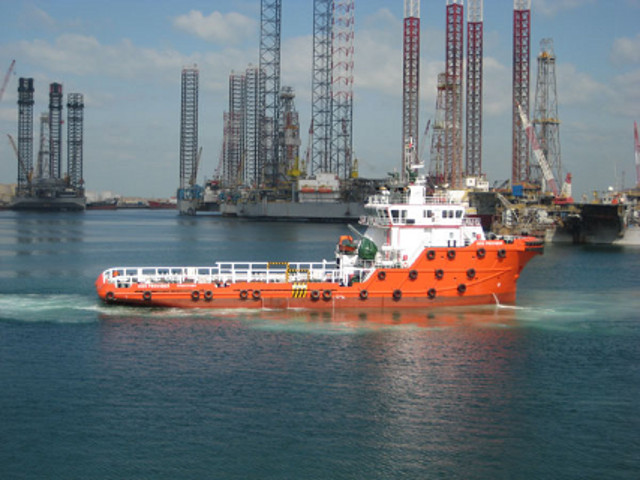 The Group will supply five Maintenance/Work/Utility vessels and five Anchor-Handling Tug, Supply and Safety Standby vessels, of which seven will be new builds.
The vessels, on a firm five-year charter with a two-year extension option, will support the NOC's operations in the Arabian Gulf.
The charters will commence progressively, with three vessels to be handed over to the NOC starting from May 2016 and the remaining seven new builds, to be deployed in 2017 following delivery.
Executive Chairman and Chief Executive Officer of Atlantic Navigation, Bill Wong, said, "We are pleased to have been awarded these ten vessel contracts. Despite the challenging industry conditions, we continue to pursue our growth strategy together with our regional partners, particularly in our core market in the Middle East. Atlantic Navigation will continue to strive to maintain and provide innovative and competitive marine logistic services to meet and surpass our client's expectations. We are grateful that our client continues to place their trust in us."
Barring unforeseen circumstances, these contracts secured are expected to contribute positively to the net tangible assets and earnings per share of the Group for the financial year ending 31 December 2016.
Source: Atlantic Navigation