WWL is launching a new policy which limits the emissions of sulphur from its vessels to less than 0.1 percent at berth in all ports across the globe.
Reducing sulphur emissions has been a focus for WWL since its foundation. For the past 11 years, WWL has operated with a voluntary policy which limits the average sulphur content in fuel to 1.5 percent (the industry average is currently between 3.5 and 2.7 percent), over time avoiding the release of about 220.000 tonnes of sulphur into the atmosphere. To put the figure in perspective, that's close to the total amount of sulphur emitted in France in 2012.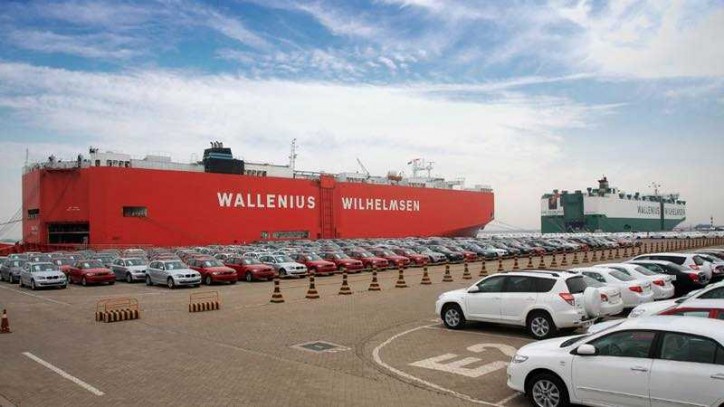 But if the focus a decade ago was sulphur's contribution to acidification, recent research has ever more clearly shown its negative effect on human health and its link to respiratory and cardiac deceases. The <0.1% sulphur legislation in Emission Control Areas (ECA), covering North America and the EU, is a response to this. However, most ports around the world are not covered by such strict sulphur regulations. In WWL's case, 49 of the company's 79 main trading ports lie outside the ECAs, and looking at ports that WWL transports goods to occasionally the number is 23 out of 24.
With knowledge comes responsibility. As a consequence, WWL has chosen to introduce a new sulphur policy that takes into account human health as well as the environment, limiting sulphur content at berth to less than 0.1 percent across all ports globally. This is achieved by shifting to marine gas oil and through scrubbers, which are designed to remove gas pollutants.
Anna Larsson, WWL's Global Head of Sustainability explains: "Human life is worth the same everywhere. If WWL can follow a <0.1% sulphur limit at berth in one part of the world, we can adhere to the same in all ports. This way, we can significantly reduce WWL's impact on human health and environment where it matters the most."
Source: WWL