Powership®, a trademark of Karadeniz Holding A.Ş., is the name given to a barge or ship mounted fully integrated floating power plants. They deliver fast track, utility size & grade power plants, with no completion or construction risk, ready for power supply directly into the transmission network from its onboard high-voltage substation.
Karpowership is the first company in the world to develop, own and operate a fleet of Powerships®. The Powership fleet is designed and built utilizing the latest dual fuel engine technology, operated in combined cycle mode at maximum efficiencies. With fuel flexibility through HFO, Natural Gas or LNG they ensure the lowest cost of delivered power with no capital outlay for the client.
The concept of "Powership" is not only attributed to its game-changing technology but it also gives name to the Brand and has become the company trademark since 2010 as a unique engineering phenomenon.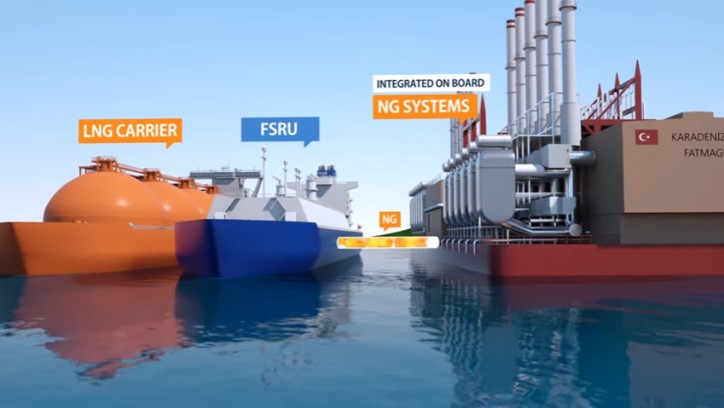 In line with its vision of global expansion, Karadeniz Energy Group started building its first Powership® floating power plant fleet in 2009. In the initial stage, 5 ships were built and launched. Under the project title of "Power of Friendship" and as part of midrange commercial deals, Karadeniz supply electricity to countries that have urgent power needs. The group's energy ship fleet is continuing to expand. Since 2010, nine Powerships have been completed with total installed capacity exceeding 1500 MW. Additional 6000 MW of Powerships are either under construction or in the pipeline.
Capacities of Powerships change between 30 and 470 MW. To create electricity, they use primarily fuel oil and natural gas. With delivery times starting from 90 days, under 3 to 10 year contracts, they provide mid-range solutions to countries with urgent power needs.
Compared to all the other energy solutions that have such short delivery times, our Powership solution has the lowest cost. Moreover, it is more efficient and economical than the ground electrical power plants that are either currently operational or under construction, in many countries.
Karpowership has been awarded several contracts around the world. Such powership projects to supply electricity, the Company has in Ghana, Indonesia, Lebanon, Iraq and Zambia.
Among the new projects of Karadeniz is the first floating storage and regasification unit (FSRU) in Turkey and a watership that desalinates sea water.
Source: Karadeniz