Authorities say that oil spilled from a ship has polluted a tourist beach in southwestern Albania.
Vlora Deputy Mayor Ardi Musta said on Tuesday (May 24) that a day earlier oil had leaked from the Malta-registered oil tanker H. Ismail Kaptanoglu at a storage terminal in Zvernec, 140 kilometers (87 miles) southwest of the capital, Tirana, polluting up to five kilometers (3 miles) of the beach.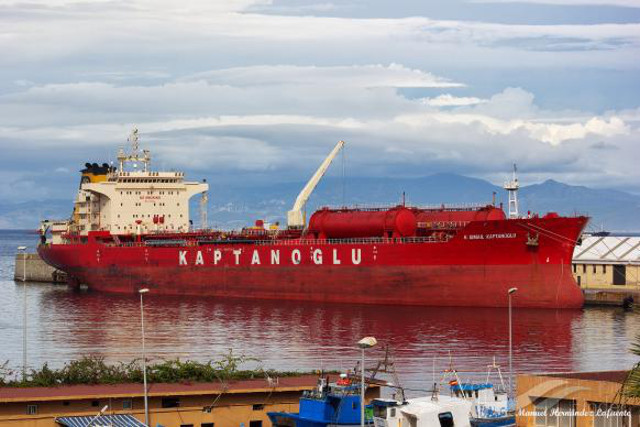 Oil Products Tanker H. Ismail Kaptanoglu - Image: Manuel Hernández Lafuente
The operation of the terminal company has been suspended and it has been fined 1 million leks ($8,000).
Defense Minister Mimi Kodheli posted on Facebook that navy ships were assisting local personnel in cleaning tons of oil from the sea and the beach.
The Vlora bay is a main tourist destination in the tiny western Balkan country.