Golar LNG Partners LP (NASDAQ: GMLP) (the "Partnership") announced on Monday (May 23) that, further to the announcement on February 10, 2016, the acquisition of the ownership interests in the company that is the disponent owner and operator of the FSRU Golar Tundra from Golar LNG Limited ("Golar") has been completed. The total consideration for the acquisition was $330.0 million.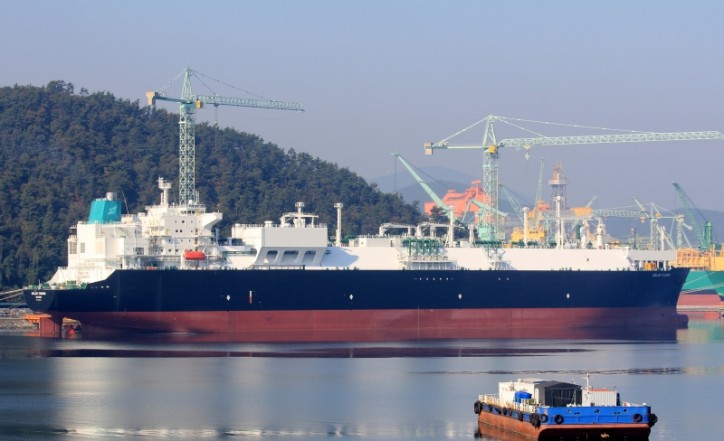 LNG Tanker Golar Tundra - Outfitting at Samsung shipyard in Geoje City Image: lappino / shipspotting
Immediately prior to the completion of the Golar Tundra acquisition, the Partnership also completed and drew down upon a new, 5 year, $800 million senior secured credit facility.
The new credit facility consists of a $650 million term loan facility and a $150 million revolving credit facility which together refinanced the existing credit facilities that were secured by seven vessels in the Partnership's existing fleet and also provided part of the funding for the acquisition of the Golar Tundra.
Related news: Sale of FSRU Golar Tundra to Golar LNG Partners LP
Source: Golar LNG Partners