The Refrigerated Cargo Ship Frio Antwerp, being docked in Marin, Pontevedra (Spain) for unloading 200 tons of frozen squid, caught fire on May 25, 2016, at 1.40 p.m.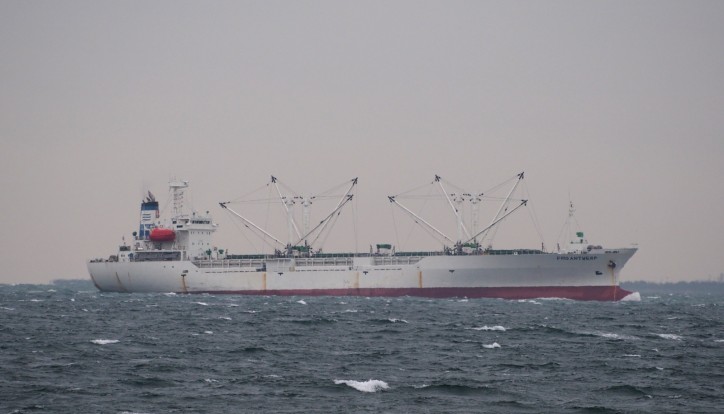 The fire occurred during the lunch break, when there were no dockers in the hold, and originated from a forklift, located on the bottom of the third cargo hold of the vessel. A huge cloud of smoke emerged from the hold.
Emergency services of the maritime agency and firefighters from Pontevedra were mobilized.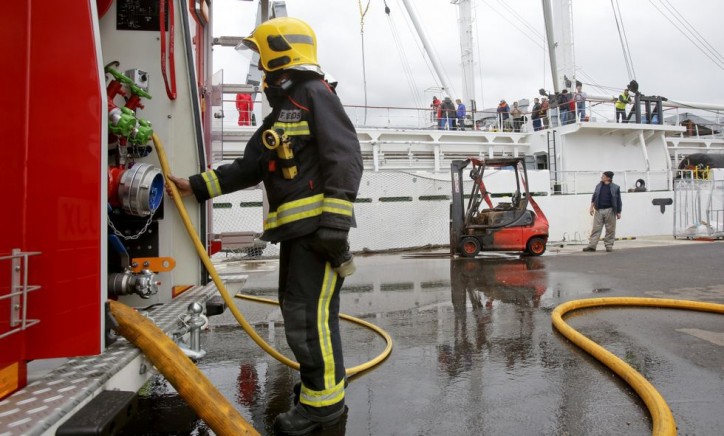 Image courtesy: Capotillo / Lavozdegalicia
Firefighters attended with two vehicles. Six men wearing breathing apparatus penetrated into the hold aided by a thermal imaging camera and water hoses.
The difficulty to access the point of origin of the fire was less the intensity of the fire, but the smoke density, which filled corridors, cabins and different levels of the decks.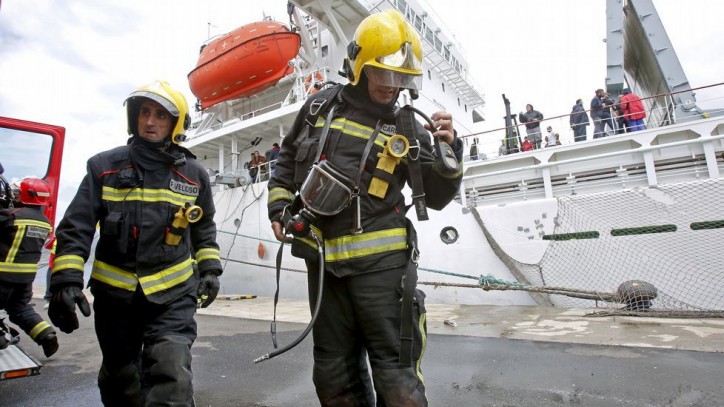 Image courtesy: Capotillo / Lavozdegalicia
Once the fire source was located, it could soon be tackled. The fire was out around 4 p.m.
The flames only damaged a truck, without affecting the structure of the reefer nor the cargo, but it will now have to be inspected by the health authorities.
Firefighters removed the truck from the hold and ventilated the decks and cabins for the crew which could later return onto the ship.
Video report from the incident site you can watch HERE
Source: Lavozdegalicia