May 13 marked the naming ceremony of ALP Striker, the first of four state-of-the-art SX-157 Ulstein Design ultra-long distance towing and anchor handling vessels.
The event started on a sunny day at the Niigata Shipyard in Japan where the vessel was built. Guests were joined by the management of ALP Maritime and Niigata Shipyard, along with Godmother Ms. Nicole Celeste Boss who successfully christened ALP Striker with the traditional bottle smashing.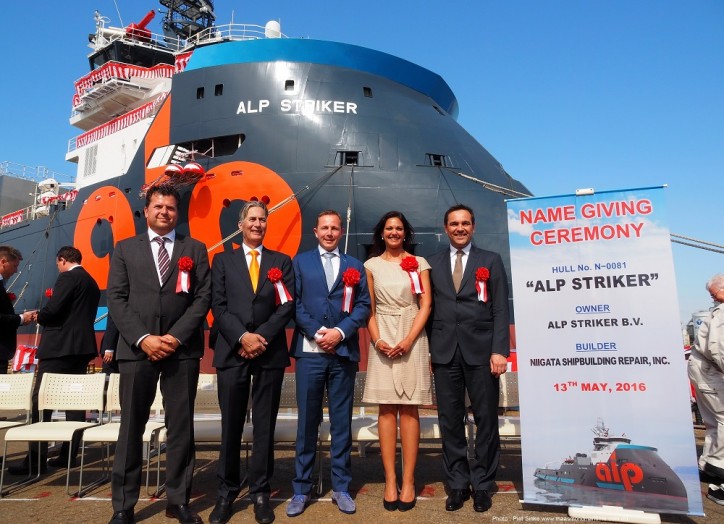 ALP Striker is part of the ALP Future Class, which vessels have a fuel capacity of 200m3 HFO and 340 m3 MGO – sufficient for non-stop Trans-Atlantic/Indian, Pacific Ocean towing operations without fuel calls. These long distance towing vessels have bollard pull of 300 tons, a service speed of 13 knots and a top speed of 19 knots. Additionally, the vessels are equipped with dynamic positioning capability (DP II) allowing ultra-long distance towing, offshore installation and decommissioning of large floating production, storage and offloading (FPSO) units, floating liquefied natural gas (FLNG) units and floating drill rigs.
ALP Striker is the first offshore vessel with a recycled plastic KLP® Deck Cover work-deck instead of the traditional wooden deck cover – the equivalent of almost 30 trees! These covers are more sustainable and effective solution to protect the vessel during towing and anchor handling operations.
Please enjoy some of the photos of the ceremony, courtesy of Piet Sinke.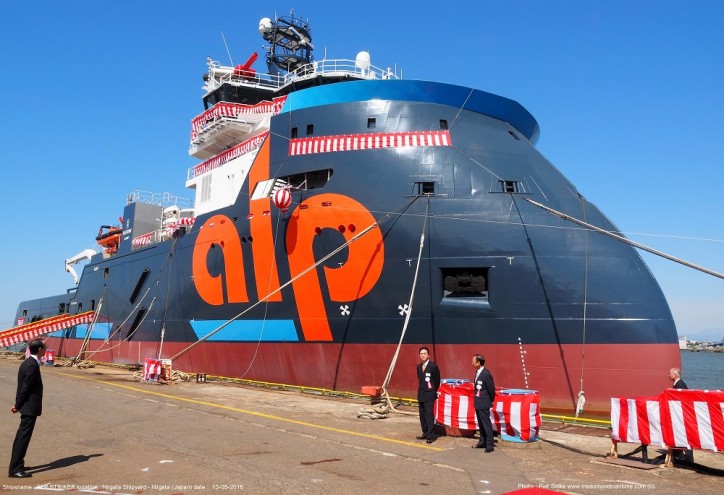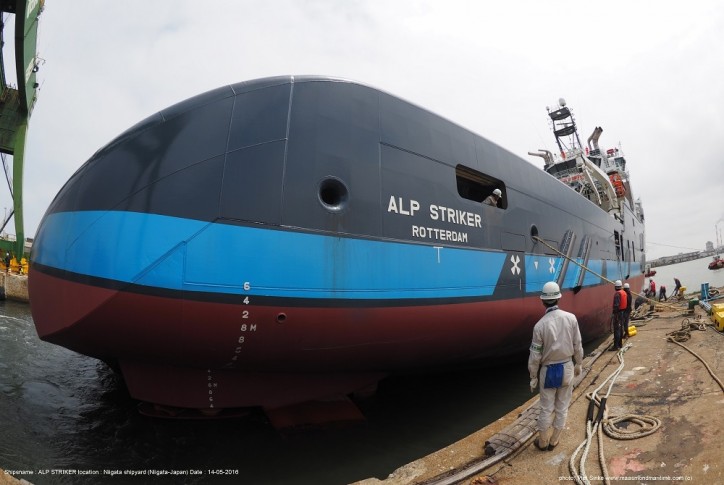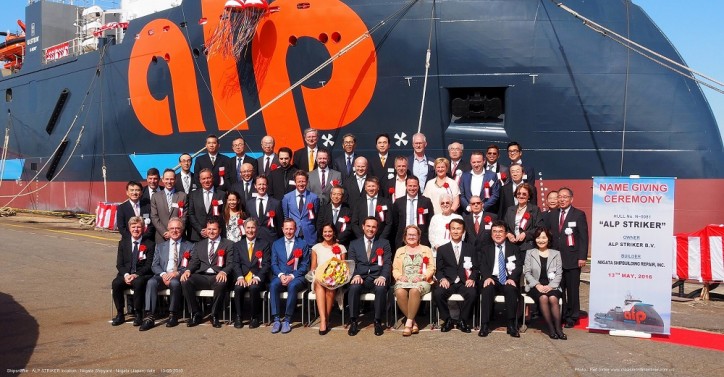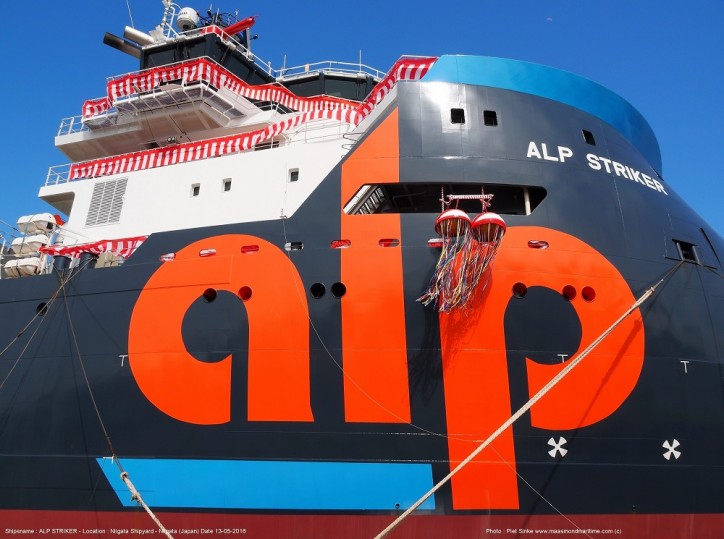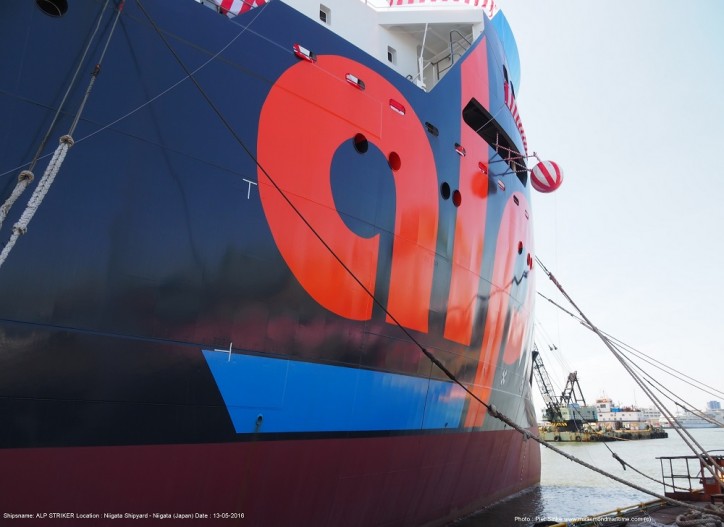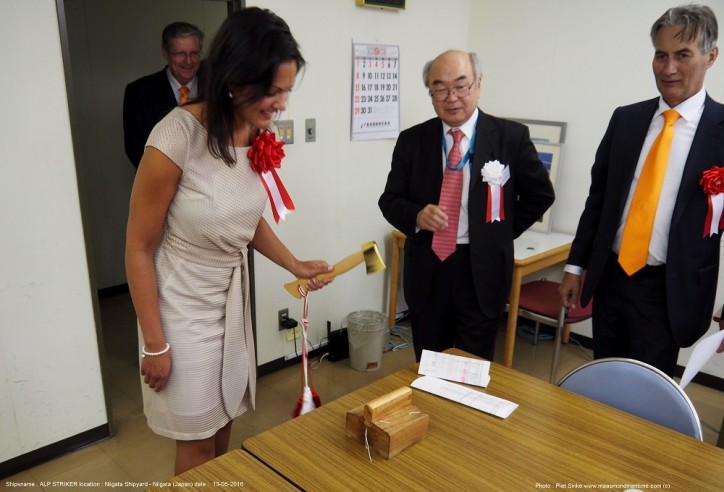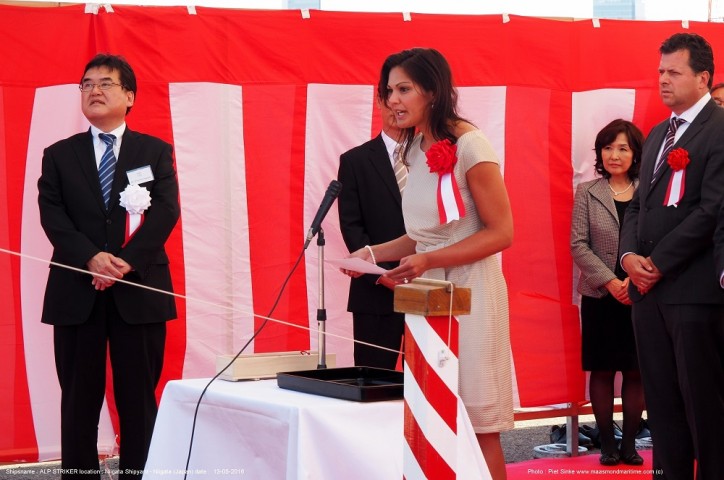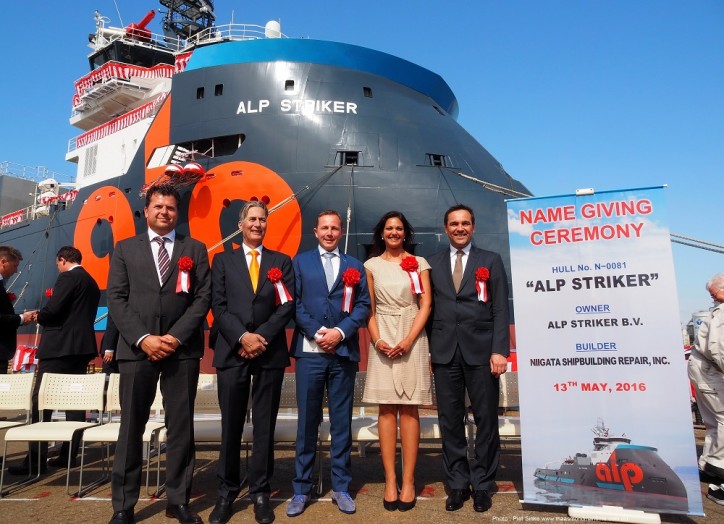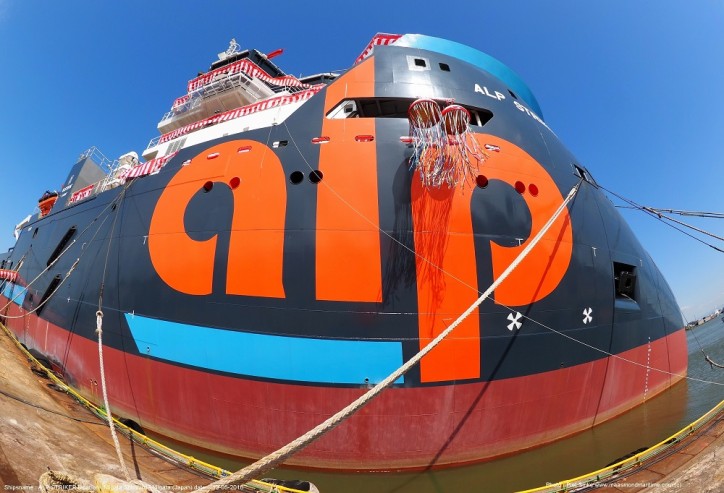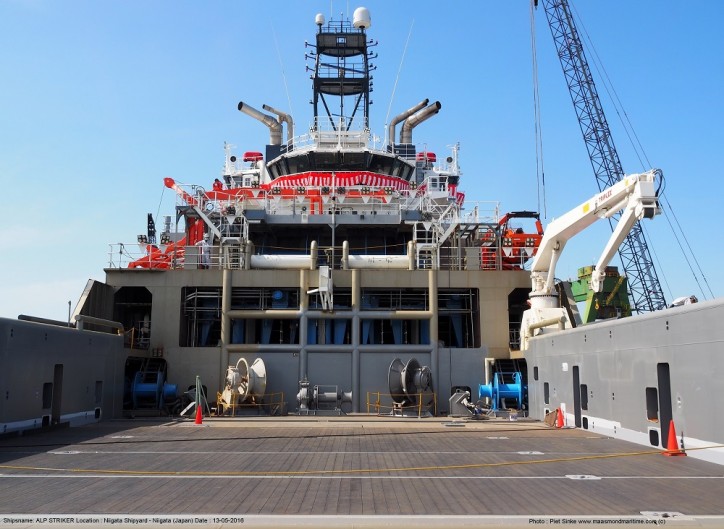 Related news: ULSTEIN - Naming Of First Ocean-Going Tug For ALP - ALP Striker
Source: Teekay