A ship operated by cash-strapped Hanjin Shipping has been impounded by the owner due to unpaid charter fees.
The bulk vessel was detained in South Africa on Tuesday and talks with the owner are underway.
The vessel is a 82,158 DWT bulker called Hanjin Paradip, which has been used to transport grain and minerals. But the company's severe liquidity shortage has prevented it from paying the charter for months.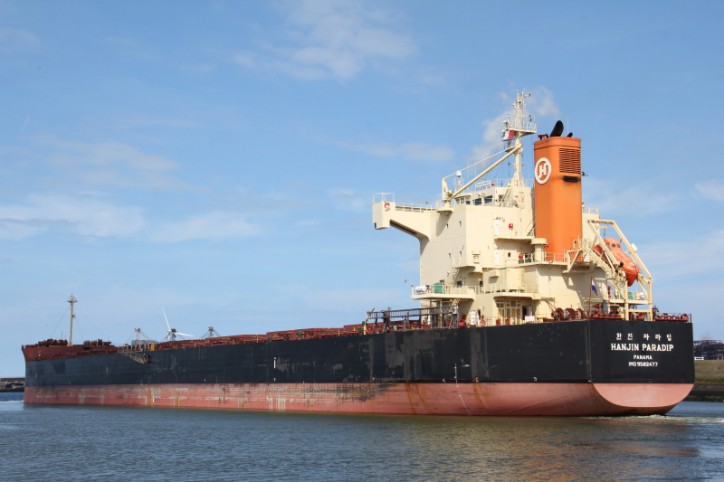 Bulk Carrier Hanjin Paradip - Image courtesy: Willem Oldenburg / shipspotting
The owner asked a South African court to impound the ship.
One shipping industry insider said, "Until Hanjin pays the back fees, there is little chance of the ship being allowed to sail. Other ship owners may also seek to detain or impound ships operated by Hanjin."
Hanjin operates 95 container ships and 56 bulk carriers, 91 of them chartered from foreign owners.
A Hanjin official said, "This happened because we have yet to receive the money raised by selling ships and equity. We should be able to resolve the problem in negotiations."
When Hanjin fell into the hands of its creditors last month, it announced plans to raise W410 billion by selling off assets (US$1=W1,184). But it is still having problems raising money.
It takes time for the paperwork to be completed and the money to arrive in Hanjin's accounts, and in the meantime the company does not even have enough money for its daily operations.
An industry insider pointed out that Canadian ship owner Seaspan and others have already refused to reduce Hanjin's charter fees, "so talks with other vessel owners will not be easy."
Source: Chosun