Adjusted EBIDTA remains positive at $8 million
The Company carried 577 thousand TEUs in Q1, reflecting a 3% increase compared to Q1 2015
ZIM maintained its competitive position in terms of EBIT margins, vis-à-vis the industry, in spite of severe market conditions and historically low freight rates
Three Months Highlights
Reported Adjusted EBITDA of $8 million for the three months ended March 31, 2016
Adjusted EBITDA margin was 1.3% for the three months ended March 31, 2016
Adjusted EBIT margin was negative 2.6% for the three months ended March 31, 2016
Carried 577 thousand TEUs in the three months ended March 31, 2016
Net loss was $56 million, compared to net income of $12 million for the first quarter of 2015
ZIM Integrated Shipping Services Ltd., one of the world's leading container shipping carriers focusing on trades in select markets, on Thursday (May 26) announced financial results for the three month period ended March 31, 2016.
ZIM recorded an adjusted EBITDA margin of 1.3% and an adjusted EBIT margin of negative 2.6%. This compares to an adjusted EBITDA margin of 10.7% and an adjusted EBIT margin of 7.7% in the first quarter of 2015.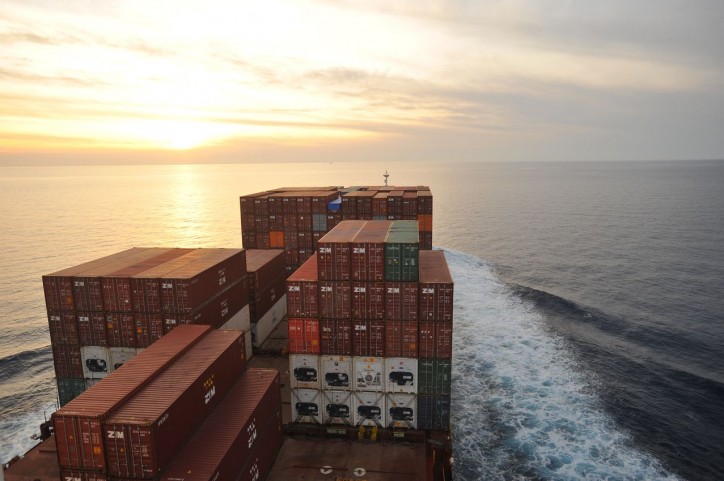 Image courtesy: ZIM
In spite of the adverse market situation, ZIM maintained its competitive position, in terms of EBIT Margins, vis-à-vis the industry, as the Company incurred a lower year-over-year decline in freight rates and higher growth in carried TEU volume compared to the industry's average. The company accomplished these results in a deteriorating market environment, characterized by worsening overcapacity and slower growth of demand resulting in historic low freight rates. The Shanghai Containerized Freight Index (SCFI) reached the levels of 400 points during the first quarter, compared to an average of 989 points in Q1 of 2015, marking a new record low, while idled fleet continued to increase, topping 1.5 million TEUs. Significant changes in the industry, including mergers and acquisitions and restructuring of global alliances, also add volatility and uncertainty in the market. These negative trends continued subsequent to the quarter end.
Rafi Danieli, ZIM's President and CEO, said: "The very challenging market situation impacts the industry as a whole. ZIM continues to make progress with its extensive cost-cutting and efficiency projects, along with investment in customer service excellence, as evident in a recent first place ranking awarded to ZIM in a schedule reliability report. Our asset-light business model facilitates a highly flexible and cost-efficient fleet management, which, together with our pro-active optimization and rationalization of the Company's line network, proves crucial in the current market environment. Our strategic business plan, focusing on select markets where the Company has a competitive advantage, aims at allowing ZIM to cope with the challenges faced by the industry."
Financial and Operating Highlights
The first quarter of 2016 was characterized by historically low freight rates. The average freight rate per TEU carried was $943 in the first quarter of 2016, reflecting a 25% decrease compared to the respective period last year. As a result of significantly lower freight rates, total revenues in the quarter decreased by 20% to $630 million, compared with $792 million in the same period last year.
The Company carried 577 thousand TEUs in the first quarter of 2016, reflecting a 3% increase compared to the same period last year.
Financial Highlights for the Three Months Ended March 31, 2016
Adjusted EBIT was negative $16 million, compared to positive $61 million for the first quarter of 2015
Adjusted EBITDA was $8 million, compared to $85 million for the first quarter of 2015
EBITDA was $2 million, compared to $69 million for the first quarter of 2015
Operating cash flow was negative $15 million, compared to positive $54 million for the first quarter of 2015
Source: ZIM