Leading multipurpose heavy lift operator AAL has completed a series of shipments to Port Metro Vancouver (PMV) of an innovative 'mobile' grain shiploader to be installed at the Port's Pacific terminal run by Canada's largest grain handler Viterra. The largest component was over 66m long and weighed 250mt and, once assembled and operational, will increase the Terminal's shipping capacity and allow for the loading of post-Panamax sized vessels.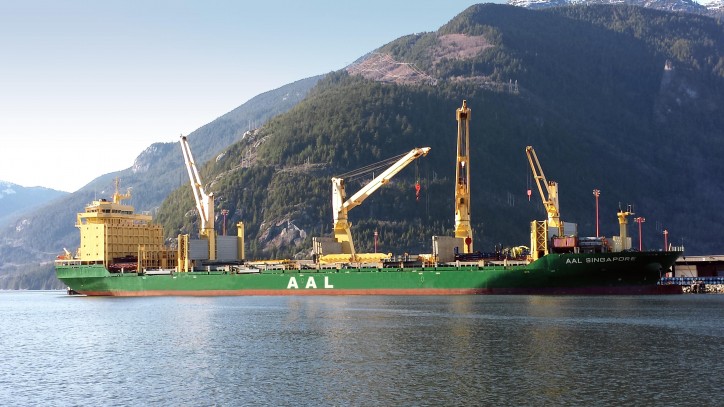 General Cargo Ship AAL Singapore - Image: AAL
The shiploader was transported from China along AAL's Pacific Service between Asia and North America and aboard its 31,000 dwt A-Class vessel, the AAL Singapore. Responsible for logistics and planning was Ontario-based Convoy Logistics Providers Ltd. (CLP), appointed by bulk material systems expert EMS-TECH who designed and commissioned the shiploader.
Felix Schoeller, General Manager of AAL's Pacific Liner Service, explained, 'The cargo comprised of a newly manufactured shiploader, dock conveyor and transfer tower – part of a wider infrastructure development that will boost grain throughput by millions of tonnes a year. The delivery of this crucial parcel in such an important project underscores our credentials as a service provider and ability to support major N. American projects with optimum safety, efficiency and timely delivery. '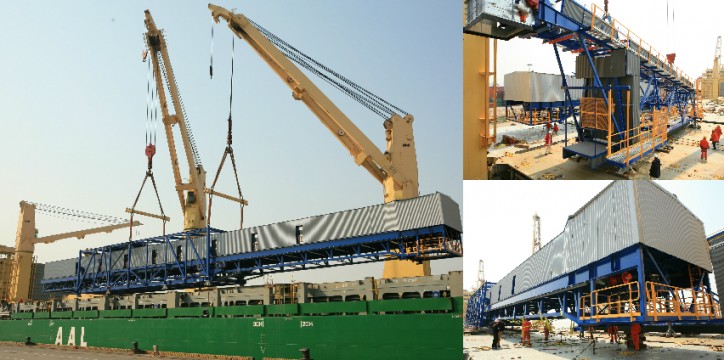 Dona Asciak, CEO and owner of CLP added, 'After almost a year of planning, there's a great sense of accomplishment when you execute a well-planned logistics solution for your customer from 'stem to stern' and it proves successful and furthers their interests. We are proud to be involved in this project for EMS-TECH, during such an exciting stage of expansion for Viterra Pacific elevators at the Pacific Terminal.'
Source: AAL