Talks about cutting Hyundai Merchant Marine's (HMM) charter costs are making significant progress, according to creditors and sources close to the matter.
According to Korea Development Bank (KDB), the leading creditor of the ailing shipper, HMM's negotiation with ship owners is in the "last stage" as talks are picking up momentum.
"The talks are ongoing and we expect we will soon see results," said a KDB official. Though the official did not confirm when the negotiations will be finished, it is expected to be wrapped up this month, because a HMM debt holders' meeting is scheduled on May 31.
A day earlier a number of local newspapers reported that the negotiations are finished, but KDB said it is yet to close the deal, though it is in progress.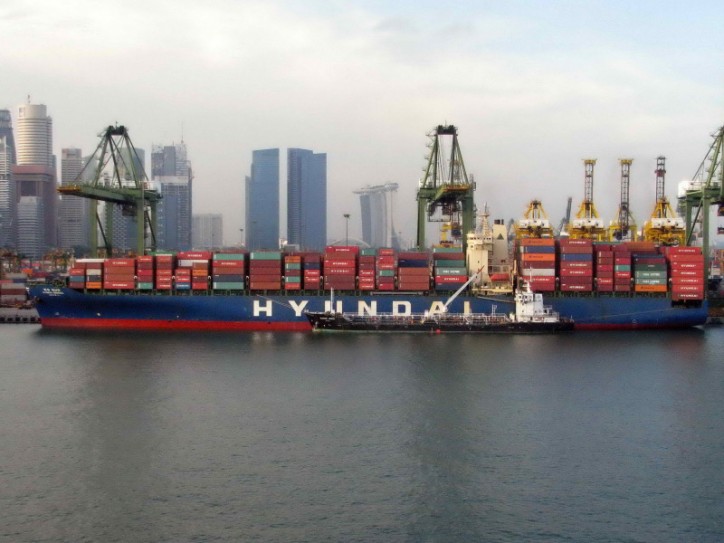 Container ship Hyundai New York - Image: MV
According to sources, among the five ship leasers whose chartered ships account for some 70 percent of HMM's fleet, London-based Zodiac Maritime, which has been the most resistant to the charter fee cut, is considering around a 20 percent cut as common ground. HMM and KDB's target is a 28.4 percent cut.
HMM and KDB held an unsuccessful meeting with the ship owners on May 18, but made progress after its creditors agreed on a debt-equity swap worth 680 billion won on condition of the ship owners cutting the charter fees.
Zodiac has the second largest number of ships chartered by HMM. They include two 6,300 TEU vessels and two 8,500 TEU vessels the charters of which will expire beginning in 2019 to 2021. Also, there are six 10,000 TEU container ships built or being built by Daewoo Shipbuilding and Marine Engineering that will be operational this year.
Reportedly, Zodiac has been resistant to charter fee cuts because its ships are relatively new. Given the share of Zodiac's ships in HMM's fleet, the talk with the world's No. 4 ship owner will affect talks with other ship owners.
Initially, the government had set May 20 as the deadline for charter fee talks, but postponed it, citing it "will not adhere to a certain time."
Charter fees have been one of the biggest expenses for HMM. From 2012 to 2015, the company paid some 1.8 trillion to 2.55 trillion every year for rental costs.
The government has been issuing warnings that the debt-riddled company will undergo court receivership unless it gets a cut in its rental expenses. KDB is run by the government.
Source: Korea Times