Yesterday (May 30), Clipper Group A/S released its annual report for 2015. With a net result of 13 million USD, the company maintains the positive development from 2014, profiting from strong results in the two major business areas of ro-ro and ferries. Net revenue of 207 million USD is lower than in 2014, while an equity ratio of 43% is a further strengthening compared to 2014.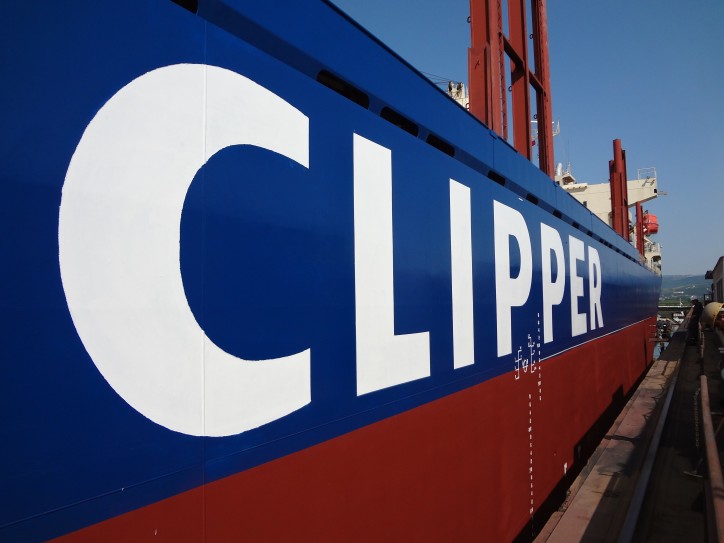 Clipper Group A/S is the Danish subsidiary of Clipper Group Ltd. The primary activities of the Danish subsidiary are ro-ro activities on the Irish Sea (Seatruck Ferries) and ferry services in Denmark (Danske Færger), as well as technical management (Clipper Fleet Management). The last chemical tankers were sold during 2015.
"We are pleased to have achieved a positive net result in Clipper Group A/S for the second year in a row," says Flemming Steen, CFO of Clipper Group. "Both Seatruck and Danske Færger continue to perform very well, and the selling of our last chemical tankers have also contributed to a stronger result, though reduced revenue."
Besides the reduced activities within chemical tankers during 2015, the reduction in net revenue can be explained by foreign exchange rates, where the strong US dollar has reduced the positive impact of both Danske Færger and Seatruck, on net revenue as well as net result.
Growing ro-ro activities on the Irish Sea
Seatruck Ferries specializes in carrying unaccompanied freight trailers across the Irish Sea. 2015 was yet another record-breaking year with just under 290,000 freight units transported, representing a growth of 3.4% compared to 2014.
Six ro-ro ferries now sail between Ireland and England on three routes: Warrenpoint-Heysham, Dublin-Heysham and Dublin-Liverpool. In November 2015, Seatruck added an extra vessel on the Dublin-Liverpool route. This instantly attracted significant flows of new traffic and already in March 2016, a vessel with more capacity was deployed on the route. In April 2016, Seatruck marked its 20th anniversary with an all-time monthly record on unaccompanied trailers.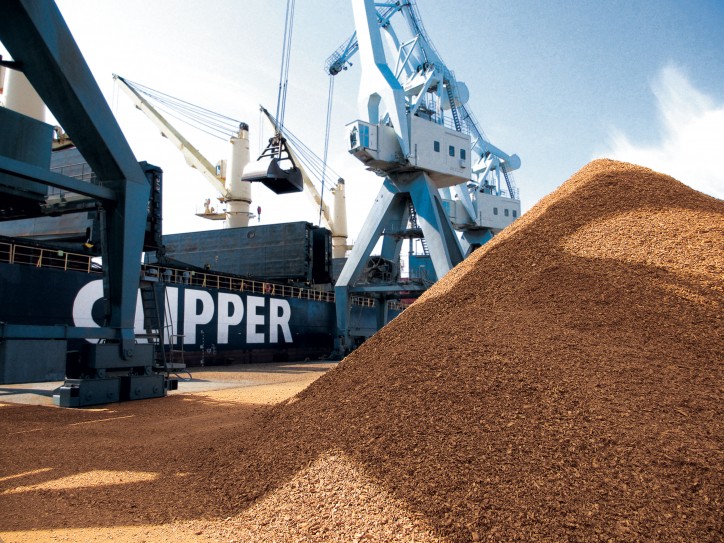 Increased traffic on Danish ferry routes
Danske Færger A/S manages seven national ferry routes in Denmark, connecting the mainland to a number of Danish islands, namely Bornholm, Samsø, Langeland, Als and Fanø. The traffic on three of the seven routes broke their all-time high traffic records in 2015.
Compared to 2014, the traffic on all routes increased by 4.3% on cars and 1.1% on passengers. However, since Danske Færger stopped sailing the Samsø West route in October 2014, the overall number of transported passengers has decreased slightly, from 4,415,067 passengers in 2014 to 4,134,660 passengers in 2015.
The positive development in the traffic on the ferry routes attests to an increased tendency among Danes to travel in their own country, accelerated by the development of the local communities and tourism on the islands.
Thirty vessels in technical management
All of Clipper's technical management activities are placed within the Clipper Group A/S structure. By the end of 2015, Clipper Fleet Management had 30 vessels in technical management, including both bulk, multipurpose and cruise vessels. Results improved in 2015 and Clipper Fleet Management became profitable, mainly due to cost savings.
A Danish company in an international group
Clipper Group A/S is a wholly-owned subsidiary of Clipper Group Ltd., whose core business area is dry bulk shipping. Clipper Group Ltd. is incorporated in the Bahamas but with main business address in Denmark and subject to full Danish taxation. Clipper Group Ltd. does not publish its annual report.
Flemming Steen comments on the dry bulk activities: "Despite the bulk market being hugely challenged in 2015, we saw a number of upsides – including sourcing in new vessels at competitive rates, decreased average fleet cost, and overperformance compared to index. Our bulk niche businesses continued to perform well and our pool management activities increased significantly."
Source: Clipper