Sembcorp Marine, a global leader in offshore and marine engineering solutions, has delivered the high-specification jack-up rig Maersk Highlander (formerly known as Hercules Highlander) to Maersk Highlander UK Ltd.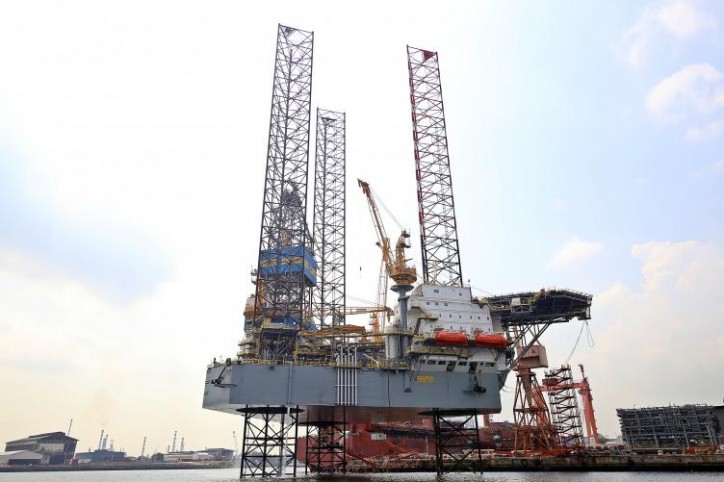 The Maersk Highlander is constructed based on the Friede & Goldman JU 2000E design and is fully compliant with UK HSE standards. It is well suited for harsh-environment operations and will be deployed in the Culzean Field Development, located in the UK sector of the North Sea.
As a heavy-duty offshore drilling asset, the Maersk Highlander can operate in water depths of up to 400 feet and drill to 30,000 feet deep. Its notable capabilities include a 2-million-pound drilling capacity, 6,000 barrels of mud capacity, 28,000-kip preload capacity for the legs, and an accommodation facility that houses up to 150 workers.
The rig's construction started in September 2014 and was completed on schedule with an excellent safety record of zero near-misses and reportable cases. This is testament to the high standard of workplace safety and health upheld by all personnel involved in the project, including Sembcorp Marine's vendor partners.
Sembcorp Marine President and CEO Wong Weng Sun said: "Other than an outstanding safety record, the successful Maersk Highlander project reinforces Sembcorp Marine's solid reputation as an efficient and reliable rig builder, supported by strong production capabilities as well as highly competent project management and technical personnel. As a technology-driven company, we are constantly seeking ways to innovate and offer the most effective solutions to our customers."
Source: Sembcorp Marine