Frontline Ltd. (Frontline), yesterday announced the formation of Suezmax Chartering, a commercial joint venture with Diamond S. Shipping LLC and Euronav NV. The aim of the joint venture is to create a single point of contact for cargo owners to access a large fleet of 43 modern Suezmax vessels, traded operated on the spot market. Frontline will contribute 22 vessels to the joint venture, including 14 vessels on the water and 8 newbuildings as they are delivered.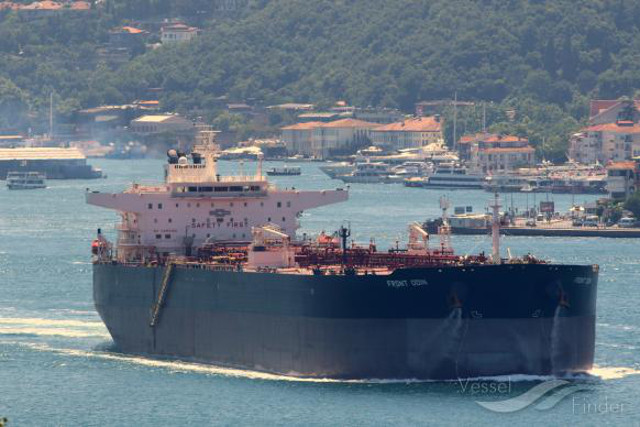 Frontline Suezmax crude oil tanker Front Odin - Image: Cengiz Tokgöz
A larger fleet will provide more flexibility and more options for cargo owners and also reduce voyage related expenses by optimizing vessel selection based on proximity to cargoes, thereby reducing greenhouse gas emissions as a direct consequence of using less fuel for ballasting movements.
Suezmax Chartering will operate from the existing offices of Frontline, Diamond S and Euronav.
Robert Hvide Macleod, CEO of Frontline Management said: "I look forward to working with Diamond S. and Euronav on this important venture. We share the common goal of providing safe, timely and high quality service to our customers."
Source: Frontline