The Port of Antwerp is increasingly supporting Russian exports worldwide, especially when it comes to steel transports. As a matter of fact, Russian steel traffic to Antwerp rose by 19 percent in 2015. The first quarter of 2016 confirms this growth trend at Europe's second largest port.
Most big steel producers ship their goods via Antwerp, whether it be coils, sheets, steel plates, long iron, tubes, wire rods or non-ferrous products.
Russia's gateway to the world
Antwerp is Europe's main steel port and a strong partner for the Russian steel industry. About 270.000 tons of steel products have been shipped from Russia to Antwerp in 2015. This means a growth of 19 percent in comparison to 2014 with about 226.000 shipped tons meant for export. From January to March export figures reached 110.000 tons in total. Main ports of loading are St. Petersburg with about 205.000 tons and Kaliningrad with about 64.000 tons.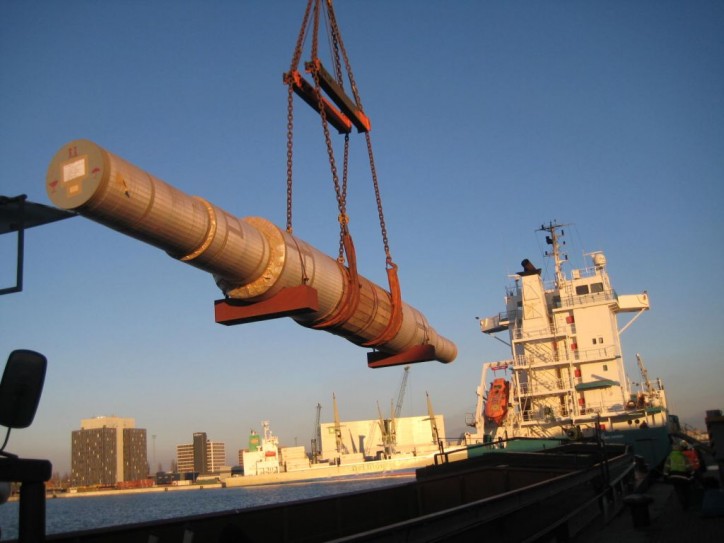 Image courtesy: TRS Europe
Steel transports between Russia and Antwerp
Experienced shipping companies offer direct services for containerized and breakbulk cargo between various Russian and the Belgian port. TRS Europe, for example, which is the agent of the Russian shipping company NSC Arkhangelsk, provides regular conventional and container lines between Antwerp and St. Petersburg on a weekly basis and between Antwerp and Arkhangelsk on a monthly basis.
"The history of trade between Russia and Antwerp reaches 300 years to the past. We are proud to be a part of this successful relationship since 1995", says Martijn Noé, General Manager of TSR Europe. "Due to increasing traffic we have extended our regular breakbulk and container liner service between Russia and the Belgian port over the years. Steel products play an important role in the mix of freight exports via Antwerp."
International steel hub
Specialized steel service centers in the port ensure tailor-made handling using the most innovative technologies. Antwerp is also a global consolidation hub and is well connected to ports worldwide and the European hinterland. 220 breakbulk sailings a month, 150 intermodal container shuttles to more than 24 destinations in 8 countries, and 210 container barge shuttles a week to 85 destinations in Europe guarantee a quick turnaround of goods and just in time delivery to the end customer. All steel terminals have tri—modal access for direct transhipment to truck and rail.
Part of the supply chain
Being an integral part of the supply chain, the steel service centers at the Port of Antwerp also provide extensive value added services. The goods may be further finished, the services include slitting, cutting, tilting, galvanising, sand-blasting and painting. Moreover, the goods may be packed in accordance with international maritime standards or labelled.
Source: Port Antwerp