Swiber Holdings Limited (Swiber), a leading global offshore construction services provider to the oil and gas industry, has secured three new contracts for projects with a total value of US$215 million in the Middle East and Southeast Asia regions.
Mr Darren Yeo, Deputy Group CEO of Swiber said: "Despite the ongoing oil market volatility and challenging conditions in the offshore oil and gas industry, Swiber continues to demonstrate our ability to successfully secure new projects. In fact, one of these new projects represents an important breakthrough for Swiber into the lucrative Middle East market."

Swiber was awarded an EPCI ("Engineering, Procurement, Construction and Installation") contract from a European oil major to perform pipeline replacement work in Qatar, marking the Group's first offshore construction project in the Middle East. The Group has commenced the engineering phase of this project which is scheduled for completion in the third quarter of 2017.
"This job is for a repeat customer with whom we have worked closely on numerous projects across the globe. It is a testament of our proven experience and execution capabilities that the customer is once again entrusting Swiber with this project in Qatar," said Mr Yeo.
Swiber recently also won new contracts for a further two projects in Myanmar and Vietnam, which solidifies its market position in Southeast Asia.
The Group is participating in a consortium that will carry out EPCI of two wellhead platforms, associated pipelines and tie-ins for a project off the coast of Myanmar for a major Southeast Asian oil and gas company. This project commences immediately and is expected to be completed by the first quarter of 2018. The customer has options to award an additional two wellhead platforms.

The third contract involves the provision of transport and installation services for a full field development project in the waters off Vietnam. The Group has recently started work on this job, which is targeted for completion in the third quarter of this year.
"While Southeast Asia has seen a slowdown in offshore oil and gas activities over the past couple of years, it remains an important market for Swiber as our projects in this region contributed US$117.1 million or 14.1% of the Group's revenue in 2015. Our project wins in Myanmar and Vietnam will solidify the Group's established market presence in the region," said Mr Yeo.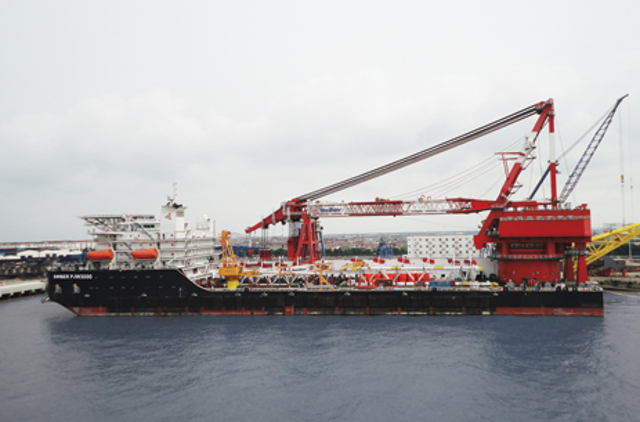 These latest contracts have lifted Swiber's order book to around US$1.2 billion. The contracts are expected to contribute to the Group's financial performance in the current financial year ending 31 December 2016. The US$100 million EPIC contract awarded to Swiber in February 2016 has been retendered by the customer due to changes in the project work scope and schedule. Swiber will soon be submitting its bid for this project.
"As an established provider of EPCI services for shallow water oil and gas field development, Swiber remains in a good position to weather the current industry downturn. We continue to see opportunities in our target markets and are actively working on new tenders to grow our pipeline of projects," Mr Yeo said.
The Group is presently bidding for projects with a combined value of US$3.4 billion, made up of US$1.65 billion for Africa/Europe, US$750 million for Latin America, US$550 million for Southeast Asia and South Asia and US$450 million for the Middle East. On 6 June 2016, Swiber also fully redeemed its Series 16 S$130 million Fixed Rate Notes.
Source: Swiber