As part of the strategy Focus & Simplicity, which means that the Company is focusing its ownership in the dry cargo segment on the medium-sized vessel types Supramax and Panamax, NORDEN has sold 4 Handysize dry cargo vessels.
The sale involves the vessels:
– NORD Hong Kong (32,282 tdw built in 2011)
– NORD Houston (32,389 tdw built in 2011)
– NORD London (32,312 tdw built in 2011)
– NORD Vancouver (32,353 tdw built in 2011)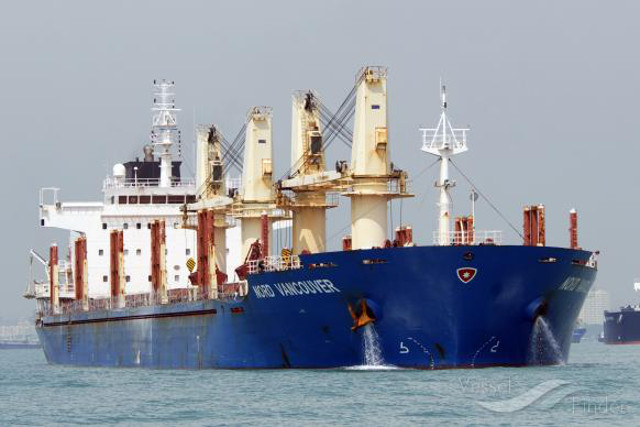 Bulk Carrier Nord Vancouver - Image: mgklingsick
Following the sale, NORDEN owns 8 Handysize vessels. It is part of the strategy that NORDEN continues to operate a significant fleet within this vessel type, which in the long-term will only consist of chartered vessels. The proceeds from the sale of the 4 Handysize vessels will be reinvested in Supramax and Panamax vessels.
The sale will entail an accounting loss of USD 18 million. In its announced expectations, NORDEN focuses on the underlying operations, which are unaffected by the sale, and NORDEN therefore maintains its expectations for the adjusted results for the year 2016 at USD -60 to +30 million.
Source: NORDEN