Sri Lanka, for the first time, will implement the international maritime treaty, International Convention for the Safety of Life at Sea (SOLAS), the Ports and Shipping Ministry said.
Following discussions with the relevant parties involved in marine industry, the system has been prepared under the guidance of Minister of Port and Shipping Arjuna Rantunga to implement the convention.
According to Director General of Merchant Shipping Secretariat Ajith Seneviratne, it has been decided to implement the SOLAS convention from 1st of July.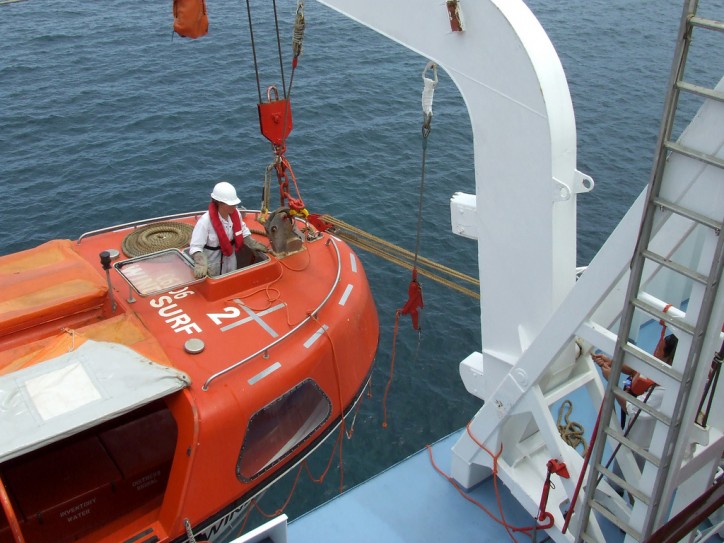 Image courtesy: size4riggerboots
The International Maritime Organization's SOLAS Convention concerning the safety of merchant ships specifies minimum standards for the construction, equipment and operation of ships, compatible with their safety.
Director General Seneviratne said Sri Lanka is a member of the International Maritime Organization and therefore, obligated to act according to the accords related to International Maritime Transport.
"When Sri Lanka is engaged in international trade activities it is necessary to certify the weight of the every vessel related. According to that we have formulated a system," the official said adding that the new law will go into action from 1st July.
International Maritime Organization introduced the common rules and regulations to follow in international shipping in the current version of SOLAS adopted in 1974. Under the SOLAS convention, Flag States are responsible for ensuring that ships under their flag comply with its requirements.
The Merchant Shipping Secretariat, a subsidiary of Ministry of Ports and Shipping, is the shipping administration of Sri Lanka and functions as Sri Lanka's hub in the United Nations and International Maritime Organization.
Formulating and implementation of the relevant legislation and monitoring merchant maritime and shipping activities are conducted through the Merchant Shipping Secretariat office. Implementation of SOLAS convention had been commenced with the intention of increasing the security of container ships, maintain the stability and balance of ships, storing containers properly and minimizing the environmental impact.
Further, the amendments made to SOLAS in 2014 become effective on 1 July 2016 for packed containers received for transportation. They place a requirement on the shipper of a packed container to verify and provide the container's gross verified weight to the ocean carrier and port terminal representative prior to it being loaded onto a ship. A verified container weight is a condition for loading a packed container aboard a vessel for export.
The Merchant Shipping Secretariat has taken steps to publish and implement the guidance, procedures and instructions to issue required certificates.
Source: ColomboPage