Hanjin Shipping and Hyundai Merchant Marine disappearing from the market will result in loss of 5,400 jobs and damages of US$19.13 billion on the Korean economy, the Korea Shipowners' Association projected on June 20.
According to the association's calculations, the two shipping firms being pushed out of the market will also prompt major global shipping companies to take their operations out of Korea's Busan Port.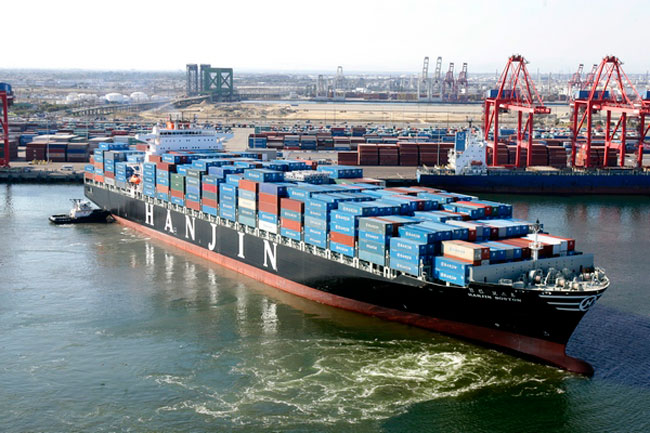 Busan is currently ranked the world's fifth largest port in terms of the volume of cargo.
According to the association's analysis, major global players have operations in Busan in order to keep Hanjin and Hyundai monopolizing the market. However, should the two Korean firms be pushed out of the market, Maersk Line and other firms will have no need to keep operating out of Busan, the association said.
The association also said that should the Korean shipping industries difficulties pan out according to such a scenario, smaller shipping companies will also sustain heavy damages.
The association said that with almost half of the cargo handled at Busan Port being those reloaded to ships bound for other destinations, and that Busan Port losing its importance as a major hub will lead to a drop in such cargo.
Busan Port was also projected to sustain loss of US$ 1.12 billion.
Source: Korea Herald