Shrimp trawler Lavinniy capsized and sank in Busan port, Korea, on Tuesday morning (Jun21).
Korean workers were carrying out repairs the day before, and reportedly, cut off a pipe in engine room, with following water ingress.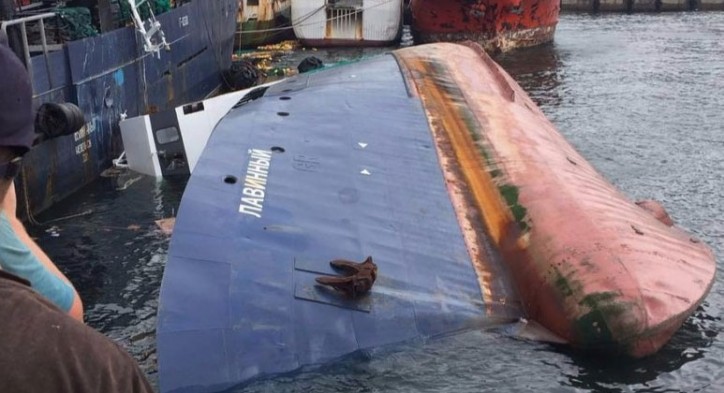 Vessel capsized and sank, resting by starboard on the bottom, with hull partially above the water.
The capsized vessel blocked another trawler Vulkannyy belonging to the same owner. The vessel can't unmoor and leave port.
Trawler Lavinniy is to be refloated by June 23, according to the crew. No injures reported.
Source: FleetMon