Finnish shipbuilder Rauma Marine Constructions (RMC) has won its first newbuilding contract since its establishment in 2014 on the site of the former STX Finland Rauma shipyard.
Worth about EUR 68 million (about $77 million), the order comes from Denmark's Mols-Linien and is for a 158 m RoPax ferry for operation on its route between Rønne and Køge.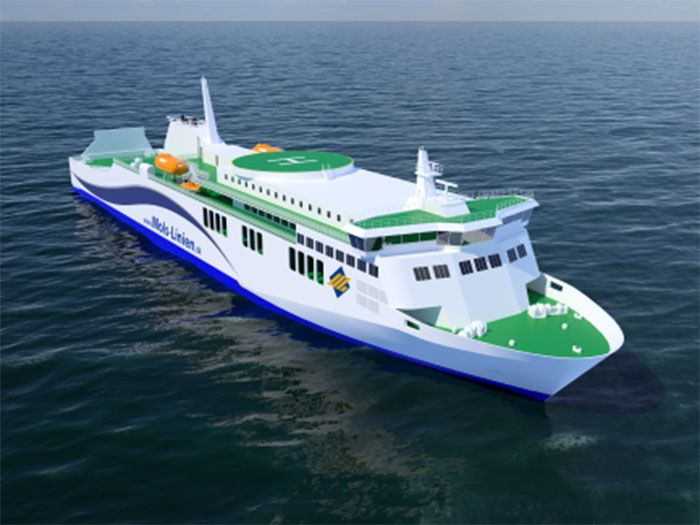 Specifically designed and optimized for navigation on the Baltic Sea, it will have a capacity for up to 400 passengers and two car decks, totaling 1,500 lane meters, able to take a mix of trucks, trailers, passenger cars, vans and buses.
The ship will be built entirely in Rauma. Design work is already under way with construction set to begin in 2017 and delivery slated for June 2018.
"The order will work for provide work for two years and it gives us the opportunity to develop shipbuilding activities at Rauma over the long term," says RMC's President and CEO Heikki Pöntynen.
Source: MarineLog