Four people have been arrested from a Panamanian cargo ship off the coast of Odisha for allegedly carrying satellite phones banned in India and similar to ones used in the 26/11 Mumbai attacks.
According to the Army's Eastern Command spokesman, signals from a 'Thuraya' phone were detected emanating from the Odisha coast on June 9. The Coast Guard in Kolkata tracked the signals to the Panamanian ship Frontier Triumph, anchored near the Dhamra port.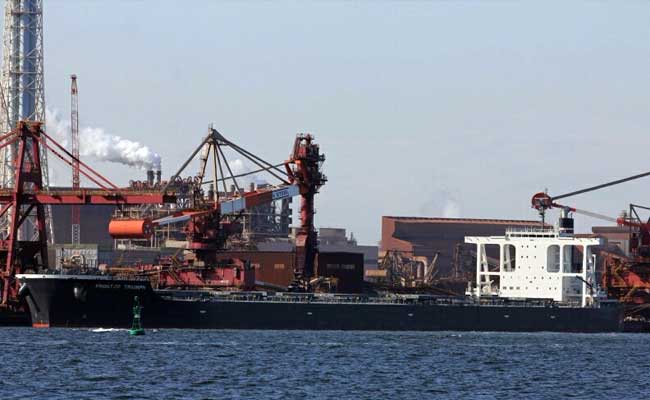 When officials boarded Frontier Triumph to investigate on June 16, the master denied there was a sat phone on the ship but the Coast Guard found the 'Thuraya' hidden on board the ship. The Thuraya had not been declared - mandatory for ships entering Indian waters.
It was also found that the phone was used to make two calls when the ship was inside Indian waters. The vessel's last port of call was recorded as Singapore.
There were 23 crew members on board. Of the four arrested, two are from Philippines and one from Australia. No details on the identity of the fourth person have been shared. The arrested persons were taken to Bhadrak in Odisha and presented in court on Friday.
According to officials, satellite phones are extremely difficult to track in real-time and call records cannot be accessed easily as it is challenging to find out which country owns the satellites that the phones are linked to. Terrorists in Jammu and Kashmir are known to use Thurayas.
Source: NDTV