Vard Holdings Ltd. has announced the termination of newbuilding agreement for an offshore support vessel with Rem Offshore ASA signed two years ago and evaluates the financial impact of the termination.
"The Board of Directors of Vard Holdings Limited (the "Company") wishes to inform that the Company has agreed in principle to terminate a shipbuilding contract with Rem Offshore ASA ("REM") in return for a compensation," the announcement reads.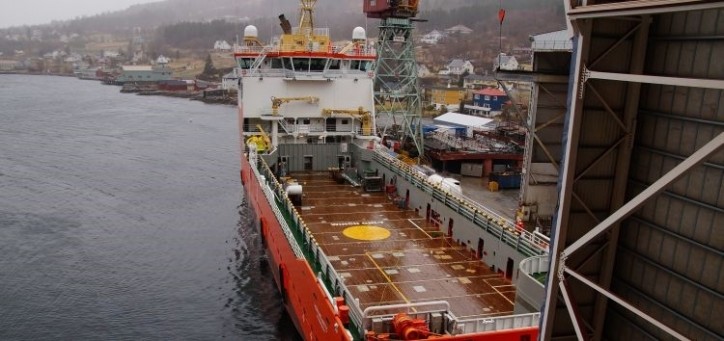 Photo for illustration purposes only - Image courtesy: Norwegian Solutions
The contract with REM for one Offshore Construction and Anchor Handling Vessel was entered into in June 2014. Delivery of the vessel was originally scheduled for 1Q 2016, but delivery had previously been postponed until 1Q 2018. The vessel is in an early stage of construction.
The agreement to terminate the shipbuilding contract is part of a restructuring plan agreed in principle between REM and its bank lenders, major bondholders, and main stakeholders. As part of the compensation for the termination, the Company shall receive shares equal to approximately 4% of the total issued shares in REM post the restructuring. Effectiveness of the termination is contingent on the restructuring plan being approved.
The Company is currently evaluating the financial impact which will be disclosed when the Company announces the unaudited results for the second quarter ending 30 June 2016.
Source: Vard