Malaysia's Tanjung Pelepas port (PTP) will invest more than MYR8.6 billion (USD2 billion) to double the port's handling capacity to 22 million TEUs by 2030.
PTP chairman Che Khalib Mohamad Noh said the upgrading would include refurbishing quay cranes and rubber tyred gantries.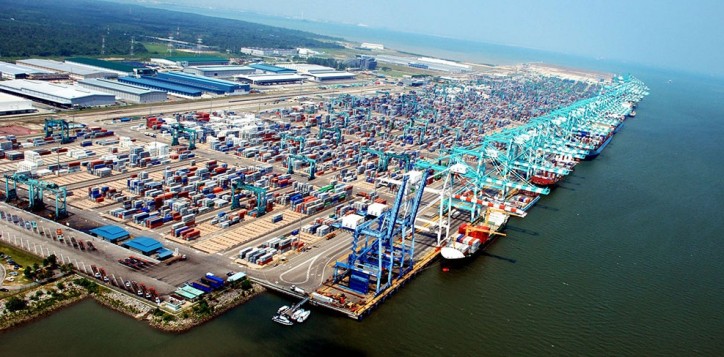 The upgrading would also replace PTP's existing equipment to increase the handling capacity from the current 10.5 million twenty-foot equivalent (teu) to 13.2 million teu, annually.
"This will be followed by the development of Phase 3 which is expected to take place in 2018," said Che Khalib.

"Phase 3A and 3B, which consist of six new berths of 3 km in length, will enable us to increase our handling capacity to 22.2 million teu before 2030,"
Che Khalib said the expansion would ensure that PTP, located in Johor, remained competitive in the market and would ultimately emerge as the most preferred transhipment port in Asia.
Singapore is currently the world's busiest transhipment port, and many ports in Southeast Asia have ambitions of competing with the city-state. PTP itself caused eyebrows to be raised when it managed to lure Evergreen and Maersk Sealand to shift their regional hubs from Singapore to the Johor port. Maersk is also a shareholder of PTP.
Nonetheless, competition among the major ports in Southeast Asia is heating up.
French line CMA CGM, which is acquiring Singapore's Neptune Orient Lines, and Singapore container terminal operator PSA Singapore Terminals are expected to set up a joint venture (JV) company to lease and operate four container berths in Singapore port to handle an anticipated throughput of 3 million teu a year.
The move to set up the terminal JV is part of the Singapore government's plan to wrest back some of the transhipment volumes that have been lost to PTP and Port Klang, another Malaysian port.
Presently, PTP's biggest single port operator is operating with 14 berths with a 5 km quay length.
Johor state chief minister Mohamed Khaled Nordin said that PTP's latest expansion plan reflected the highest level of confidence by the port operator to position itself as the preferred port of choice in the region.
Source: fairplay.ihs.com