On Wednesday, media in Mauritius reported that salvors with Five Oceans and Demex International are conducting tests with explosives to determine whether they can blast out the rocks underneath the stranded bulker Benita. Two large salvage tugs are on hand, and would be used to pull her free following the explosion.
Officials and salvors are reportedly running tests with detonating cord, a thin, flexible plastic tube typically filled with pentaerythritol tetranitrate (PETN). It is used as a fuse to chain together multiple explosive charges for synchronous detonation, or on its own in light applications like severing cables or pilings. A second set of tests is scheduled for Friday.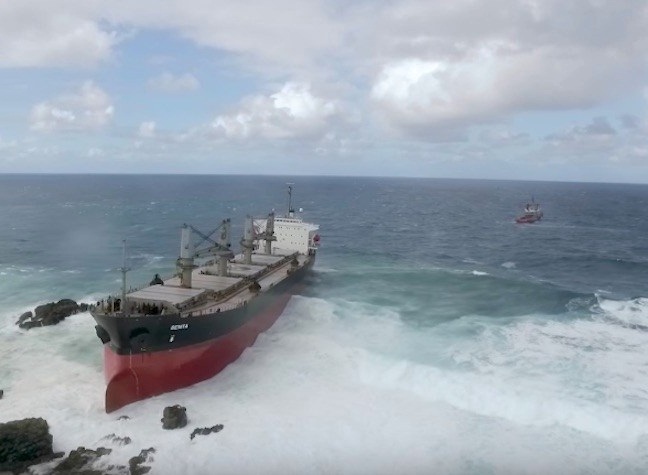 The use of explosives to free grounded vessels intact (rather than for wreck reduction or for in-place demolition) is not common but not unprecedented. Unalaska-based salvor Dan Magone proposed rock blasting as a means to remove the wrecked crab boat Arctic Hunter from a rocky Alaskan shore in late 2013, and he suggested it would not be his first such attempt – although insurers later went with a more conventional plan to cut the 100-foot vessel into blocks.
The bulk carrier MV Benita went aground off Bouchon, Mauritius in mid-June following a physical altercation between two crewmembers. On the night of June 16, crewmember Omar Taton allegedly struck fourth engineer Alvin Maderse with an iron bar; reports differ, but one of the two men shut down propulsion following the attack. Taton barricaded the engine room to prevent the rest of the crew from entering and restarting the main engine. The Benita drifted for another eight hours and found a rock ledge near a lagoon off Le Bouchon.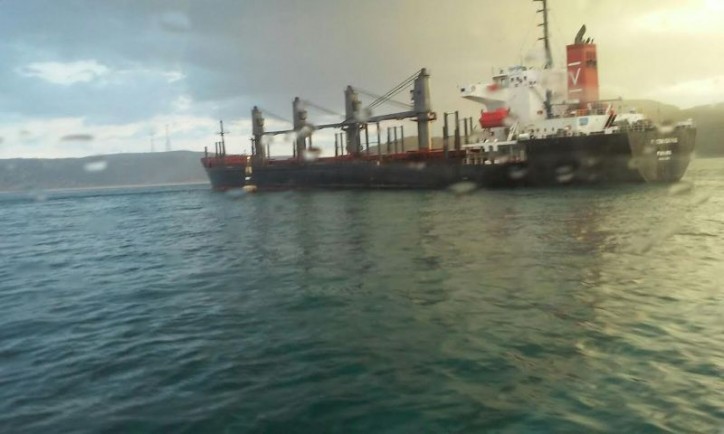 Taton has been arrested and will likely face charges related to the assault and the grounding. Maderse is recovering from his injuries and was released from the hospital on July 6.
The salvage response so far has focused on stabilizing the wreck, containing pollution and lightering fuel. Police helicopters have carried plastic tanks filled with bunkers to shore, solving the logistical challenge of reaching the grounded vessel.
Source: maritime-executive.com
Related articles:
Bulk Carrier Benita aground off Mauritius after fight on board (Video)
Update: Salvors Start Preparing MV Benita for Refloating