The world's biggest Atlantic salmon producer wants to start farming fish inside a ship – and the idea has merit, says a report in IOL.


Building traditional fish farms on the open water in Norway has become almost impossible because of state rules intended to curb outbreaks of sea lice, a parasite that can kill young fish.

So raising salmon inside an unwanted cargo ship is one of a few options proposed by Marine Harvest ASA, which is trying to boost production at a time when prices are near a record high.

Output in Norway, the top producer, is falling just as supply declines from the rest of the world. Employing a Panamax vessel better suited to carrying coal or steel was one of the responses to a Norwegian government programme seeking ways to solve the parasite problem and stop farmed fish from escaping into the open sea.

Winning proposals will get coveted farming licences at reduced prices.
"It's more or less kick-starting fish farming again in a new way," Alf-Helge Aarskog, chief executive officer of Marine Harvest, said in an interview last month after the application was submitted.
It's also a good time to buy a cargo ship. A construction binge fuelled by higher freight rates doubled vessel capacity in the past decade, while shipments of cargoes such as coal and iron ore have expanded at a slower pace.

Daily rates to hire Panamaxes have plunged by 94% since 2007. Billionaire oil and shipping tycoon John Fredriksen is Marine Harvest's biggest shareholder.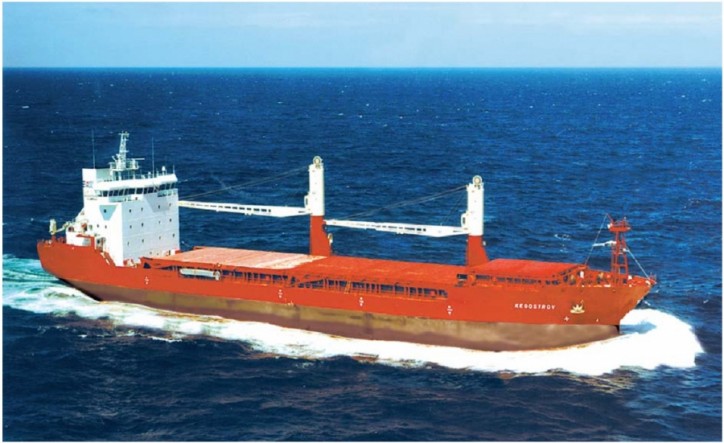 Buying a 10-year-old ship would cost about $7 million and modifying it with six holding tanks for fish may cost another $2.5 million to $5 million, said Erik Stavseth, an analyst at Oslo-based investment bank Arctic Securities.

That would put the total bill, including the government license, at about $18 million, less than half as much as building a conventional farm may cost, he said.
Source: marinelink.com