On Saturday night, the historic fishing vessel Johanna – recently operating as a dinner cruise ship – turned abruptly, went aground, flooded and partially sank on a bank of the Oslo Fjord.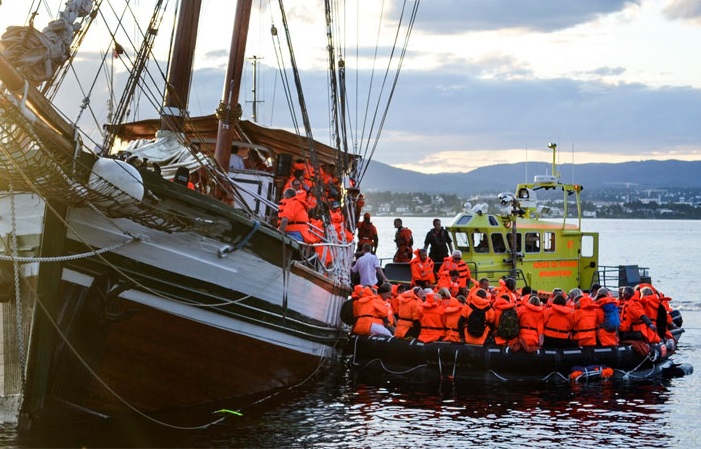 All 156 passengers and crew were safely evacuated by police and by bystanders.
The reason for the grounding is not yet known, and police investigator Nigel Uppheim did not wish to comment to reporters before a formal debrief with the vessel's captain.
"We took several interviews on the spot, but it's a little chaotic when that happens," he told Norwegian outlet VG on Monday.
Investigators said alcohol tests had been administered to crew, and that there was no indication that intoxication was a factor.
The chief of the local fire department, Soren Rodriguez, suggested that the grounding may have been intentional – that the damage may have occurred earlier, and the captain put the Johanna onto the bank in order to keep her from going down in deep water.
Passengers told NRK Radio that the vessel made a hard turn and headed for the bank at full speed.
Kristian Qvigstad, a spokesman for the vessel's owner, said that it was unclear why the incident happened. "The ship is in use every night and has gone the route thousands of times," he said.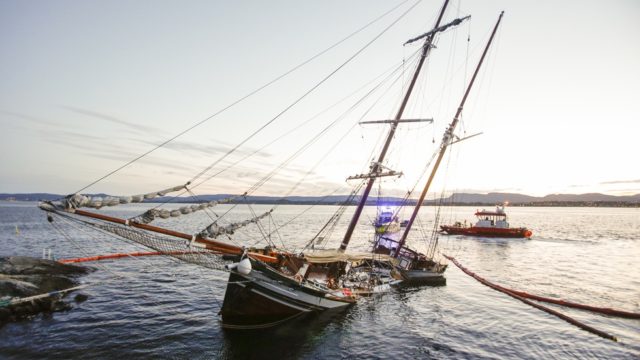 The Johanna dates to 1892, and millions have been spent on her restoration in recent years. Qvigstad said that she would certainly be refloated and repaired. "The boat is completely restored and was in brilliant condition," he told VG. The firm hopes to raise her quickly, before wave action and time lead to further damage. Crews are working to minimize her movement while awaiting a salvage crane.
Source: maritime-executive.com