On July 15, the 600 dwt cargo vessel Yamato Maru No. 8 collided with the 1630 dwt cargo vessel Hosho Maru off Ueshima Island in the Harima-nada Sea, Japan.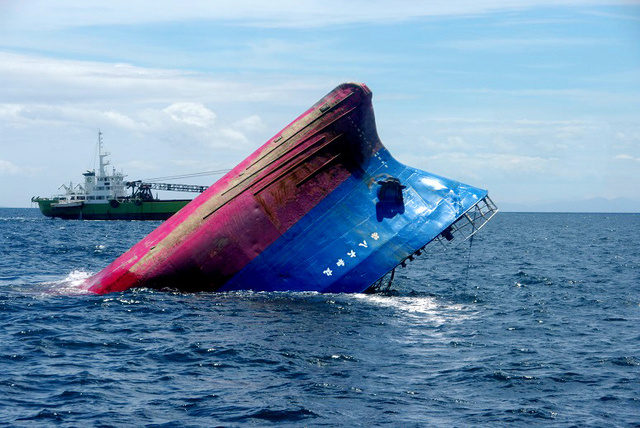 Image courtesy: asahi.com
The Yamato Maru No. 8 was headed to Osaka from Ako with 1300 tons of crushed stone when it was struck by the Hosho Maru.
The Yamato Maru No. 8 capsized and sank. One crew was injured and two others perished on the Yamato Maru No. 8 while the five crew of the Hosho Maru were unhurt.
The Hosho Maru was able to proceed. The cause of the incident is under investigation by the Japan Coast Guard.
Source: ShipwreckLog