Matson, Inc. has announced that its subsidiary Matson Logistics, Inc. and Span Alaska have entered into a definitive agreement pursuant to which Matson Logistics will acquire 100% of the equity of Span Alaska Transportation, LLC, for a cash purchase price of $197.6 million.
The Transaction is expected to be treated as an asset purchase agreement for federal tax purposes which will allow for a step-up in tax basis of the assets producing an anticipated approximate $35 million net present value benefit to Matson.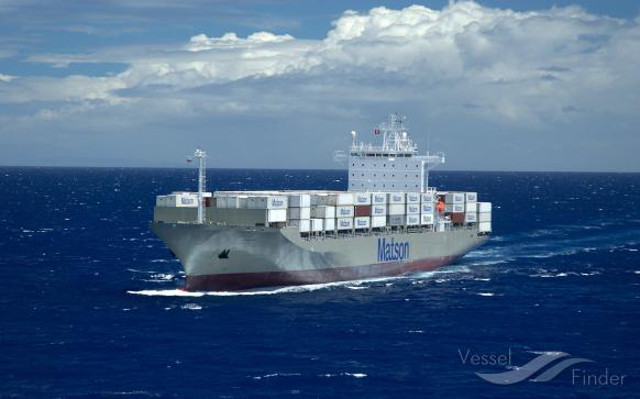 Container ship Maunawili - Image: Steve Slead
Matson expects to fund the Transaction from available borrowings under its revolving credit facility and the Transaction is expected to close in the third quarter 2016, subject to Hart-Scott-Rodino waiting period and other customary closing conditions. Matson also announced on Monday that it has entered into a commitment letter under which it expects to issue $200 million of 15-year senior unsecured notes at a fixed interest rate of 3.14 percent within the next 60 days.
Span Alaska is a market leading provider of Less-than-Container Load ("LCL") freight consolidation and forwarding services to Alaska. Founded in 1978, Span Alaska is an asset-light logistics business that aggregates customers' freight in Auburn, WA for consolidation and shipment to seven terminals in Alaska where the freight is deconsolidated before final delivery. As a complement to its core LCL services, Span Alaska provides trucking services which include drayage to and from the Port of Tacoma and delivery to customers' final destinations in Alaska. Span Alaska has been a customer of Matson's Alaska operations for more than 30 years and is currently Matson's largest northbound freight customer to Alaska.
Source: Matson