This month, AAL successfully lifted and loaded one of the heaviest single units of cargo ever to board one of its vessels!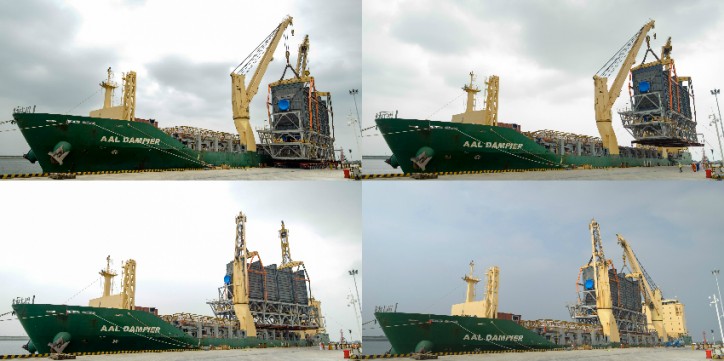 At well over 500mt, this oxidation furnace module component was loaded in China aboard the S-Class AAL Dampier and is destined for South Australia.
AAL Dampier is a 2011-built Multipurpose/Heavy Lift Carrier (Strengthened for Bulk) sailing under the flag of Singapore. The vessel has a deadweight of 18,762mt, LOA: 148,5m, Max Draft: 9,80m, Max Lifting: SWL 700 mt (combined)
More information to follow.
Source: AAL