Sino-Global Shipping America, Ltd., a company engaged in shipping, chartering, logistics and related services, Wednesday announced the signing of a Strategic Cooperation Agreement (the "Agreement") with COSCO Logistics (Americas) Inc. (COSCO Logistics), in which both companies will mutually provide logistics services between China and the United States and develop shipping customers as an end-to-end global logistics service. COSCO Logistics is part of China COSCO Holdings Company Ltd. (1919.HK/601919.SS), China's largest integrated shipping company which is publicly traded on both Shanghai Stock Exchange and Hong Kong Stock Exchange.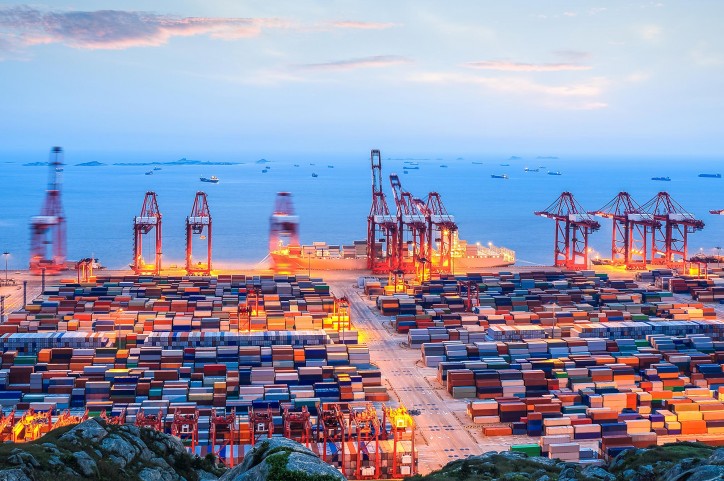 Image courtesy: Sino Global Shipping
Sino-Global expects to work with COSCO Logistics to provide inland transportation services in US for shipments to and from China. The Company has worked to expand its business to provide logistics services to customers who ship goods into the U.S.A. In January 2016 Sino-Global formed a new subsidiary, Sino-Global Shipping LA Inc., and has been working to integrate inland trucking services to both coasts in the United States. These services include cargo forwarding, trucking and customs declaration and filing. The Company is seeking additional customer relationships and believes this partnership will assist in broadening its potential customer base.
As part of the Agreement, the two companies will also assess locations in America to potentially establish warehouse / distribution facilities in the coming months and share pricing information for short-haul trucking across selected regions of the country.
Mr. Lei Cao, Chief Executive Officer of Sino-Global, stated, "We are very excited to expand and reinforce our long-term relationship with COSCO. This Agreement combines our logistics expertise and relationships with that of COSCO's service component in Asia to provide a seamless bridge between China and the United States. We believe that both of our management teams share a similar vision for collaboration between merchants based in China and integrating trucking services in America coupled with the growing trend of e-commerce driven logistics services. Since establishing our west coast subsidiary, we have leveraged our global relationships to forge ahead with new customer agreements. We are very pleased with the progression and look forward to continuing to provide updates to our investors."
Source: Sino-Global Shipping America