April witnessed a continuation of the high levels of piracy already evident in the first quarter of the year and was also the busiest on record with 14 attacks occurring off the Niger Delta, resulting in the kidnap of 10 crew from three vessels as far as 110 NM from shore. It is believed that all crewmembers taken from MT Puli, MV CMA CGM Turquoise and MV Armada Tuha 101 in April were subsequently released following the payment of large ransoms.
Following this escalation in piracy in the Nigerian EEZ, Dryad Maritime announced a 'Pirate Danger Area'. In effect, this was an exclusion zone where the majority of the attacks had happened; centred on a 90 NM radius of Agbabmi Offshore Terminal (03 27.8N – 005 33.6E). Attacks by pirates in the Nigerian EEZ stopped in mid-May, a cessation of piracy which continued for several weeks. As a result, Dryad lifted that exclusion zone in June.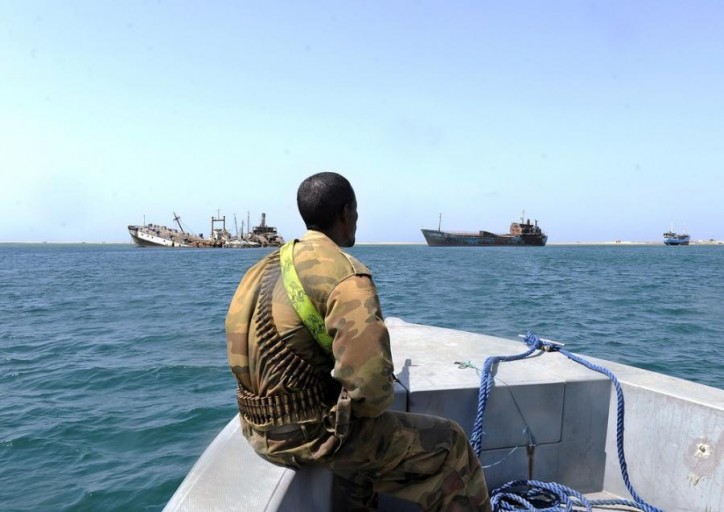 The risk of piracy within a 150 NM radius of Brass, Nigeria remains HIGH, and crews should not become complacent to the threat of attack. A period where there were no attacks off the Niger Delta followed until 25 and 27 June, when a further six crew were kidnapped from a dredger and a fishing vessel near to the entrance to Opobo River. These attacks were probably conducted by a gang not directly linked to the Pirate Action Groups that were active off Bayelsa State earlier this year. It was reported then that members of the gang that conducted the kidnappings off Opobo River at the end of June had been arrested, although there was no news on the fate of the abducted crew.
Strictly speaking, these attacks were incidents of maritime crime and not of piracy, as they occurred within Nigeria's 12 NM territorial limit, unlike the earlier piracy attacks off Bayelsa and Rivers States.
(It should be noted that the Pirate Danger Area was reintroduced in early July following fresh attacks off Bayelsa State, which resulted in the kidnapping of the captain and chief engineer from the support vessel MV Prince Joseph 1).
There have been no further incidents of hijacking of product tankers for the purpose of cargo theft. MT Maximus became the first vessel for over 12 months to succumb to pirates for this purpose, when she was attacked off the Ivory Coast in February.
Reports of high numbers of stowaways attempting to hide onboard vessels primarily bound for Europe are on the increase, particularly in Lagos. Incidents this year have highlighted that ship's rudder trunking is a favoured place for stowaways to conceal themselves.
Another large group of stowaways were found late May on board MV African Osprey, which was bound for Spain. The 12 men on this occasion had found an unused cabin to hide in; however, the room had been stored with hazardous material. Becoming overcome by fumes, the men banged frantically on the door to be let out, and once discovered half-way to Spain the vessel had to turn back to Lagos.
Mariners and shipowners should ensure that thorough onboard security checks are conducted prior to departure from port throughout West Africa.
Source: Dryad Maritime