Protection Vessels International (PVI) is a global leader in armed maritime security, protecting and defending large shipping vessels in areas such as the Gulf of Aden, the East Coast of Africa and the Indian Ocean. It aims to ensure the safe passage of its clients across these seas where piracy still exists and maritime terrorism is posing a new threat.
PVI's parent company, PGI, is a leader in cyber security solutions as well as providing geopolitical risk consultancy, corporate intelligence services and an array of security training.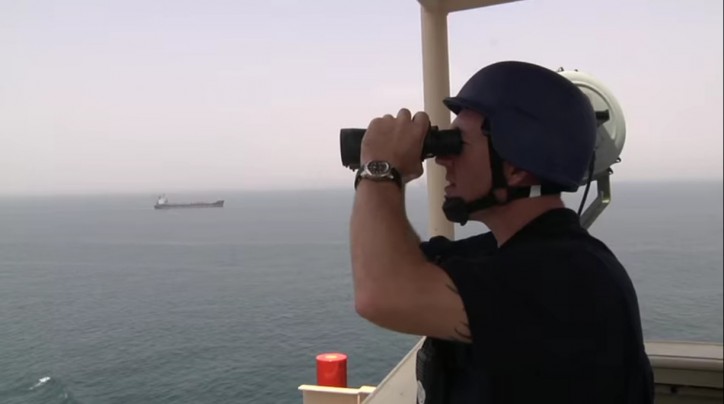 Image courtesy: PVI
Please find below PVI's Weekly Maritime Security Report 03 August 2016:
Southeast Asia
Indonesia: Armed robbers steal properties from tanker at Lubuk Gaung 27 July
Six assailants armed with knives boarded a berthed product tanker at 0520 hrs local time at SDS Terminal at Lubuk Gaung port. The robbers entered the engine room and took the oiler and another crew member hostage while they stole the ship's spares and personal belongings before fleeing. The incident was reported to the Port Control.
PVI Analysis: The incident is the latest in a spate of violent armed robberies at Indonesian ports and anchorage areas in recent weeks. The trend indicates deteriorating port security at Indonesian ports and vessels should remain vigilant at all times, particularly after dark when many robbers look to take advantage of decreased visibility.
Philippines: ReCAAP issues advisory on maritime kidnappings off Sabah 28 July
The Regional Cooperation Agreement on Combating Piracy and Armed Robbery against Ships in Asia (ReCAAP) has issued an advisory for vessels following a series of Abu Sayyaf Group (ASG) kidnappings and hijackings off Malaysia's Sabah in the Celebes and Sulu Seas since mid-March. There have been six reported hijackings and kidnappings since March, and 15 of the 33 crewmembers abducted remain in captivity. ReCAAP reported that the attackers targeted slow-moving boats with low freeboards, occurred during daytime and that the pirates work in groups of five or more.
PVI Analysis: the advisory comes days after the last reported abduction, claimed by ASG, off Sabah on 18 July as kidnappings continue in the Celebes and Sulu seas despite increased maritime security and restrictions on coal shipments in the area.
West Africa
Ghana: Vessel reports robbery at Takoradi Anchorage 28 July
A gang of robbers boarded an unidentified maritime vessel anchored in the Takoradi Anchorage at around 0350 hrs local time. According to the crew, the robbery failed after the crew raised the alarm and the robbers fled the scene. No harm was done to the crew or the vessel and no properties were stolen. Local authorities are investigating the incident.
PVI Analysis: Robberies at Takoradi Anchorage are occasionally reported, although many more incidents are thought to go unreported through recognised channels. Robberies at West African ports and anchorages tend to be non-violent in nature due to the proximity of security forces, with more violent acts taking place further out at sea.
Source: PVI