The 266,000-cbm Q-Max LNG tanker Rasheeda, one of the world's largest LNG tankers is scheduled to arrive at the UK's South Hook import terminal this week.
The M-type, electronically controlled, gas injection (MEGI)-powered LNG carrier is carrying a cargo from the Port of Ras Laffan, Qatar and is expected to dock at the regasification terminal on August 14, according to the shipping data from the Milford Haven Port Authority.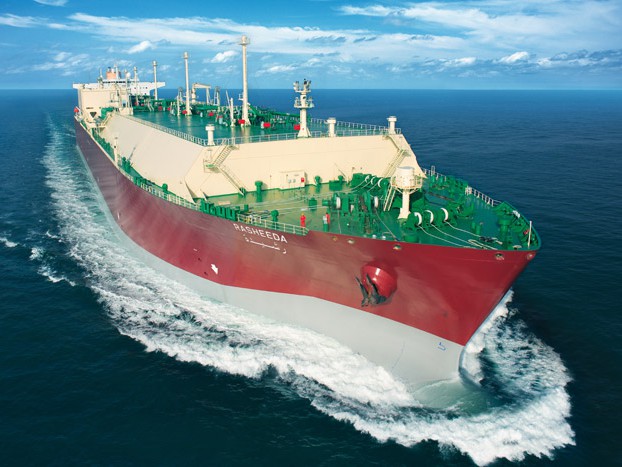 LNG tanker Rasheeda - Image courtesy of Qatargas
The shipping data reveals that this will be the second Q-Max to dock at South Hook in August.
LNG tanker Al Samriya, with a capacity of 263,000-cbm, delivered its cargo to the terminal located on the shores of the Milford Haven waterway on August 4.
The South Hook terminal is owned by Qatar Petroleum, ExxonMobil and Total.
Source: LNGWorldNews