CMA CGM Group announced earlier today the launch of its new service EURAF 6 by cooperating with a partner under a slot swap agreement.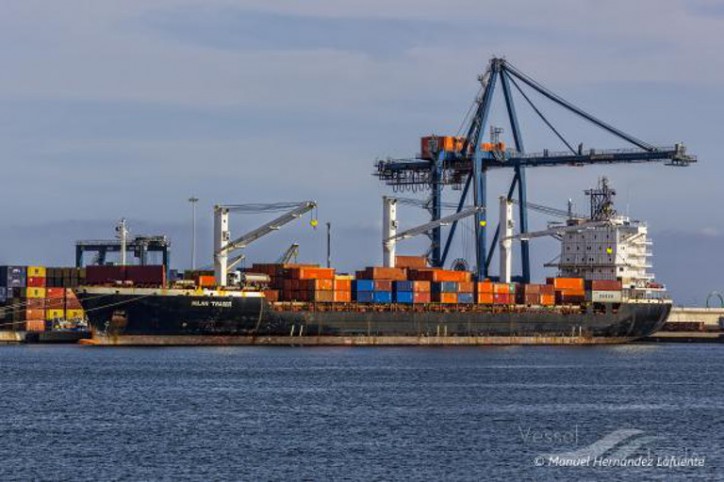 Container ship CMA CGM Milan Trader - Image courtesy: Manuel Hernández Lafuente
Effective August 30th, 2016, m/v CMA CGM MILAN TRADER, the new EURAF 6 service deployed on the Europe - West Africa will further strengthen our product and will offer the following features :
Enhanced service coverage with a second loop direct from West Med to West Africa strategic markets.
Direct service from Italy and Spain to Senegal, Ivory Coast, Nigeria and Ghana with the transit time vastly improved up to 6 days.
Coverage of Takoradi port on a 21-day frequency from worldwide origins.
EURAF 6 port coverage is as follows: La Spezia - Genoa - Tarragona - Castellon - Valencia - Algeciras - Tangiers - Dakar - Abidjan - Tin Can / Lagos - Tema - Takoradi - Abidjan - La Spezia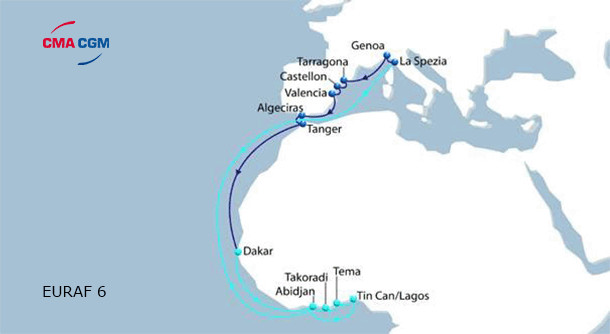 Source: CMA CGM