On August 9, the 81 meter long, 1786 dwt ro-ro passenger ferry Med Star caught fire while berthed in Tripoli, Lebanon.
The Med Star was preparing to depart for Turkey when fire was spotted by the crew. The fire quickly engulfed the ferry as the crew and local fire brigade attempted to extinguish it. Reports state the fire swept through the superstructure before it was brought under control.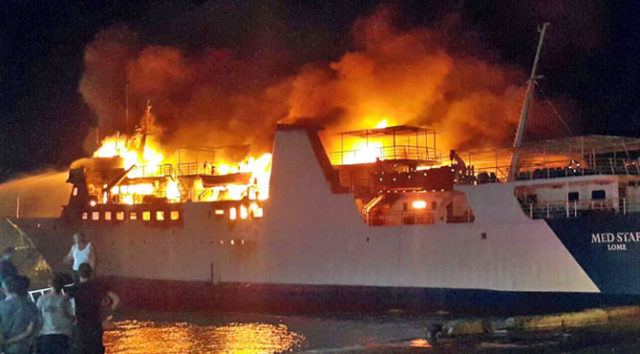 Image courtesy: ulastirma.com.tr
No reports of injuries, but the Med Star sustained significant damage. The source of the fire was not yet known.
Source: ShipwreckLog