Beleaguered Hanjin Shipping is considering the sale of a container terminal in Long Beach in the US, one of its core assets, as the container carrier's quarterly loss is expected to further worsen its already worrying liquidity crunch.
People familiar with the matter said Hanjin Shipping could raise around 100 billion won (US$90.70 million) by selling its stake in Total Terminals International at the Port of Long Beach, California, which has a capacity of more than 3 million TEUs annually.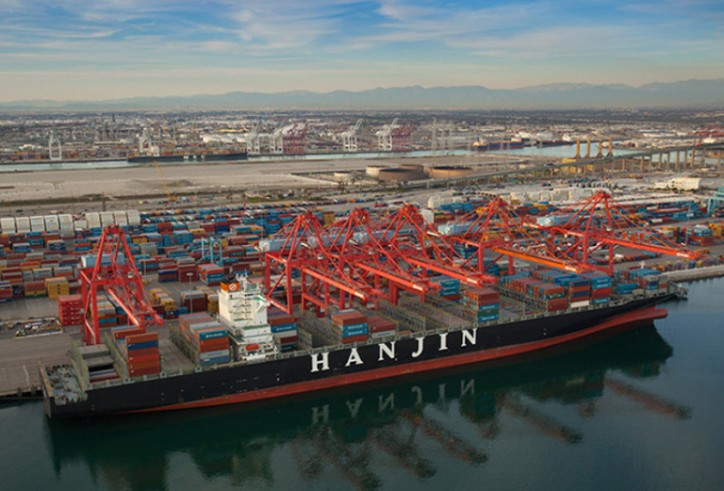 It is a part of the shipper's desperate attempt to raise funds, as its conditional debt rescheduling program expires on Sept. 4. The firm needs to raise about 1 trillion won to keep afloat.
From April, the ailing Korean container carrier included the sale of Long Beach terminal as a part of its debt restructuring plan but it hasn't found a suitable buyer since.
To make the situation worse, Hanjin Shipping is expected to report a loss exceeding 100 billion in the second quarter due to a drop in freight charges, following an operating loss of 115.8 billion won in the first quarter.
In July, the company sold its stake in the Tan Cang-Cai Mep International Terminal in Vietnam for 22.9 billion won.
Source: Korea Herald