Gazpromneft Marine Bunker, operator of the Gazprom Neft bunkering business, has commenced fuel supplies to Shell International Trading and Shipping Company Limited (STASCO) vessels in the Black Sea region, with the Gazpromneft Omsk bunkering barge delivering 1,480 tonnes of mazut (heavy heating oil) to the 115,000-tonne-deadweight Iasonas tanker at the port of Tuapse.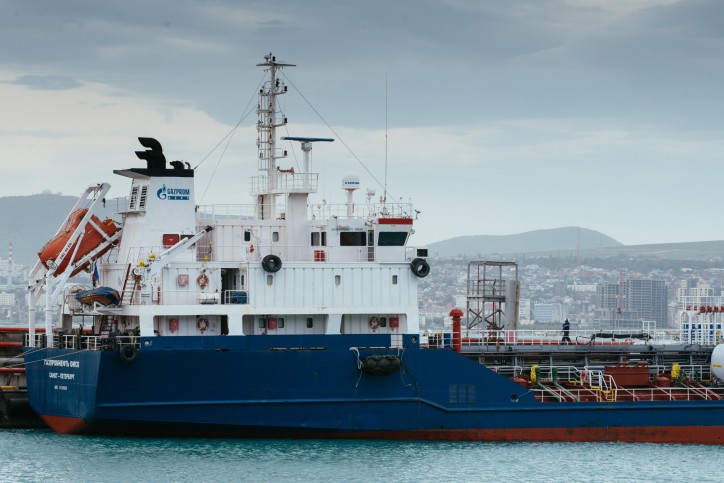 Gazpromneft bunkering vessel Gazpromneft Omsk - Image courtesy: Gazpromneft
The agreement with STASCO, concluded in February this year, envisages the delivery of bunkering fuel throughout the North—West Region, with geographic range potentially being further extended under subsequent collaboration. Initial fuel supplies were made at the port of Primorsk in March, with cooperation subsequently extended to include a vetting inspection,* undertaken by specialists from Shell International Shipping, of the Gazpromneft Omsk (a bunkering barge operating throughout the Black Sea Region), following which the vessel was approved to fulfil orders from STASCO.
Andrey Vasilyev, CEO, Gazpromneft Marine Bunker, commented: "The extension of our collaboration with STASCO is a major confirmation of the perceived quality of the fuels we supply, and the services delivered on the part of our partners. We plan to further consolidate our leading position in the Russian bunkering market, developing cooperation with major Russian and international bunkering companies."
[* A "vetting inspection" is a screening process to determine the sea-worthiness and technical condition of a vessel, and the level of competence demonstrated by its crew, typically undertaken by potential charterers or contractors. In terms of tanker fleets, these tend to be the major oil companies (or "oil majors"), including British Petroleum (BP), ExxonMobil, Shell, Chevron, Repsol, Total, ConocoPhillips, BHP and others.]
Source: Gazpromneft