Kawasaki Kisen Kaisha, Ltd. (K Line) has received recognition from the port authorities of both Long Beach and Los Angeles, for recording high level of compliance throughout 2015 with voluntary speed reduction by K Line's container ships, car carriers and dry bulk carriers in the two ports' respective programs in order to prevent air pollution and warming by slowing ships within the designated water, the company said in its press release.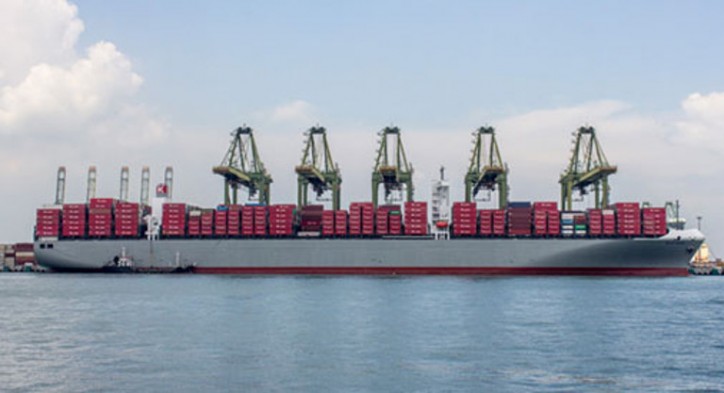 Image courtesy: K Line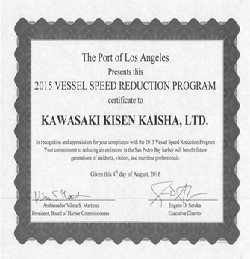 Ships participating in the program are asked to comply with speed limit of 12 knots within 40 miles (about 74 kilometers) from each port in order to reduce emissions of exhaust gases containing nitrogen oxide (NOx), sulfur oxide (SOx), particulate matter (PM) as well as CO2 from ships.
As a result of this year's achievement, K Line has been honored to receive this award from the Port of Long Beach for eleven consecutive years since 2005 and from the Port of Long Beach for eight consecutive years since 2008 when their awards were commenced respectively.
Especially, as to the Long Beach program, there were only two carriers including "K" Line which both recorded more than two hundred calls at the port and more than 90% compliance rate.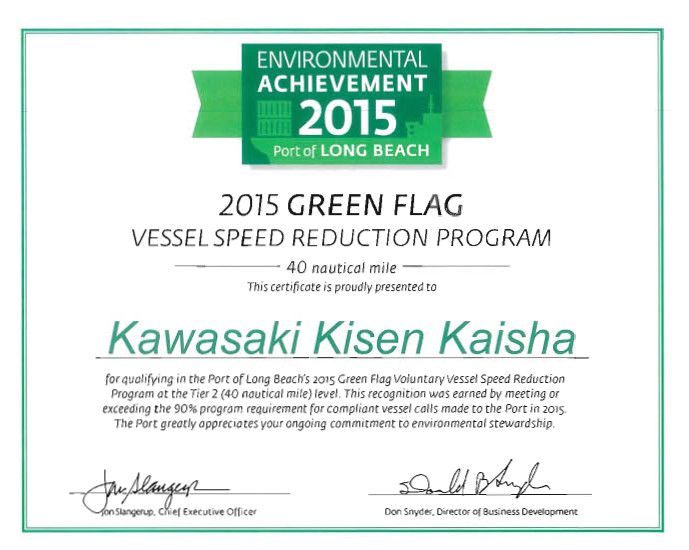 Source: K Line