On August 18, 2016, Mitsui & Co., Ltd., PT. Pelabuhan Indonesia II (Persero), PSA International Pte Ltd, and Nippon Yusen Kabushiki Kaisha announced the commencement of commercial operations at the newly established container terminal at Tanjung Priok Port in Jakarta, Indonesia. The new terminal is operated by jointly-established company PT New Priok Container Terminal One ("NPCT1").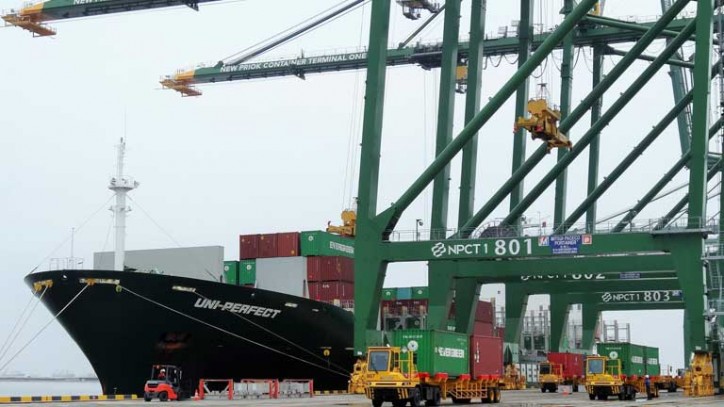 Cargo being handled at the terminal - Image courtesy: Mitsui
The large-scale new terminal will have an annual handling capacity of approximately 1.5 million TEU, a total berth length of 850 meters, and a 16-metre draft, allowing it to accommodate the most advanced mega container vessels. NPCT1 also pursues the efficient reduction of emissions and environmental protection activities such as a "green terminal" by the use of environmentally friendly facilities.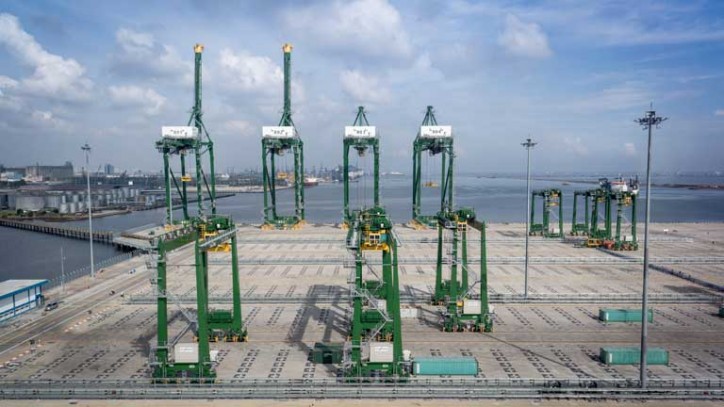 The newly launched Tanjung Priok Port container terminal - Image courtesy: Mitsui
As the gateway to Indonesia, Tanjung Priok Port has experienced economic growth in recent years accompanied by an immediate need to increase the port's capacity and handling capability. Mitsui is solving the logistics bottlenecks at the port by providing safe and reliable cargo handling services, and will continue to contribute to the economic development of Indonesia.
Source: Mitsui