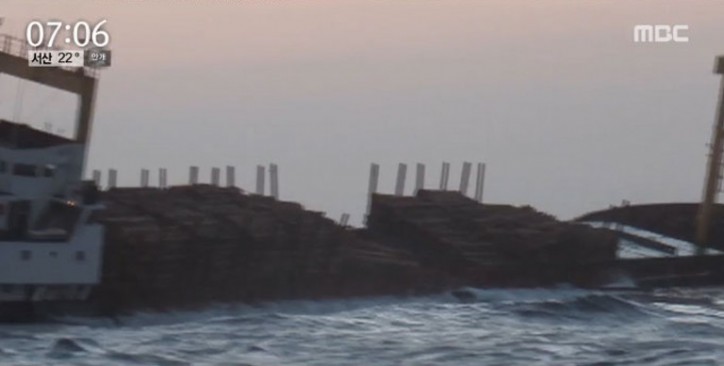 The crew of a Russian freighter Alfa was helped off the ship after its cargo of timber shifted to one side causing the ship to tilt while in the Korea Strait, a Russian rescue center said Monday.
The cargo ship remains afloat in the sea passage between Japan and South Korea. The rescuers' spokesperson said they were considering whether the coast guard needed to step in to tow the vessel away.
"Fifteen Russian seamen have been evacuated, there have been no casualties," a spokesperson at the Vladivostok-based maritime rescue and coordination center told RIA Novosti.
Source: Sputnik