The state-owned Pakistan National Shipping Corporation (PNSC) is intending to embark on bunkering ventures on the sea ports to supply fuels to ships and vessels at the prospect of growing economic activities on China-Pakistan Economic Corridor projects, its chief said.
"PNSC is interested in bunkering ventures, as there is a vast potential and robust developments promise great business opportunities for investors in this arena," Arif Elahi, chairman at PNSC said, speaking at a workshop.
PNSC hosted the interactive workshop to attract investments and discuss solutions related to marine-fuel bunkering industry with international experts hailing from Middle East and the United Kingdom.
"With the establishment of the CPEC, Pakistan is heading towards major growth in its shipping and energy industries," Elahi said.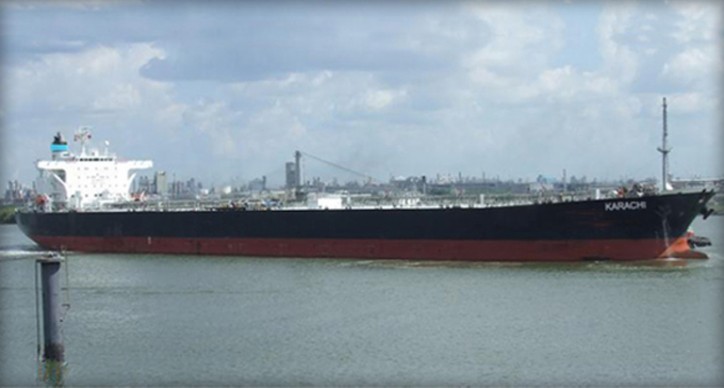 PNSC's tanker Karachi - Image courtesy: Pakistan National Shipping Corporation
Tariq Majeed, an executive director at PNSC, said the government offers regulatory incentives, tax-relief and support to promote the establishment of bunkers, which play an important role in fueling the shipping operations and global cargo vessels, coming to the seaports in the country.
Currently engaged in transportation of dry bulk and liquid cargoes, the PNSC is earning nearly two billion rupees in annual profit. It has raised its capacity to carry 700,000 tons of deadweight annually, while it safely and successfully carries 90 percent of the country's oil imports.
The corporation is also planning to partner with global bunkering enterprises, oil refineries, financial institutions and traders of marine fuel, with willingness to invest in new machinery, cranes and dredgers for strengthening the port infrastructure.
With more than 4,000 international vessels docking on the ports in the country, there is a need to develop more efficient facilities and oil testing labs to ensure quality and save the unnecessary expenditures incurred by the arriving ships.
Experts said around 70 percent of the costs in shipping operations go into the fueling of vessels They said as the demand for marine fuel increases in Pakistan, foreign investors can find great opportunities in bunkering ventures by partnering with the local entrepreneurs to create higher standards of quality and efficiencies.
The experts said with the sharp reduction and volatility in global oil prices, this whole industry needs to work in cohesion to minimise their risks, optimise growth and meet the emerging challenges.
Source: The News