CSSC Chengxi Shipbuilding has secured an order for four 7,500 dwt asphalt carriers from COSCO Southern Asphalt Shipping, a branch of China COSCO Shipping.
The asphalt carriers' main engines will meet tier 3 emission standards and have been classified as green ships. COSCO Southern Asphalt Shipping plans to deploy the carriers on its long-haul services across Asia-Pacific, including from Singapore and South Korea to Australia and New Zealand, and from Singapore and Thailand to ports in North China.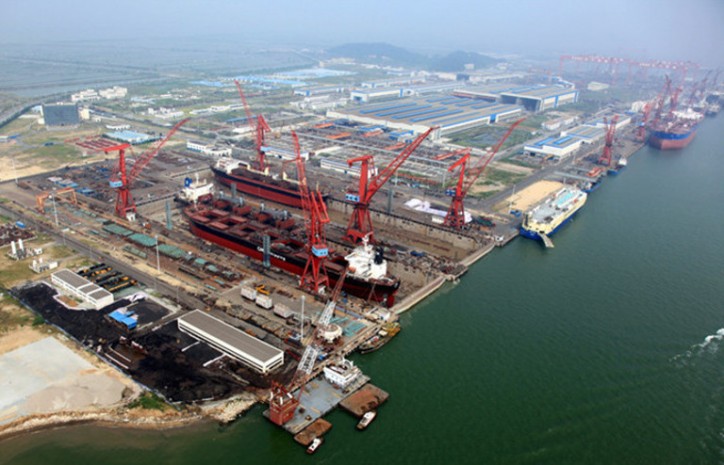 Aerial view of Chengxi Shipyard (Guangzhou) Co., Ltd - Image courtesy: CSSC Chengxi
Asphalt carriers are CSSC Chengxi's major products. The yard has secured construction orders for two 7,800 dwt asphalt carriers and two 37,000 dwt asphalt carriers during the past year, and is currently in negotiations for several deals on 13,000 dwt, 17,000 dwt and 22,000 dwt asphalt carriers.
In April 2016, CSSC Chengxi landed an order for four 18,600 dwt chemical tankers from Swedish owner Ektank, the first chemical tanker order taken by the yard. The vessels are scheduled to be in the first half of 2018.
COSCO Southern Asphalt Shipping operates a fleet of asphalt carriers, and has another two 13,000 dwt carriers under construction at Qingdao Wuchuan Heavy Industry.
Source: Fairplay IHS