Sembcorp Marine Limited has entered into a sale and purchase agreement with PPL Holdings Pte Ltd and E-Interface Holdings Limited to acquire the remaining 15% in the issued and fully paid-up share capital of PPL Shipyard Pte Ltd for an aggregate cash consideration of US$115,058,934.
PPLS is in the business of designing, constructing, repairing and improving of oil rigs, ships and other ocean-going vessels. Following the acquisition, it becomes a wholly-owned subsidiary of Sembcorp Marine.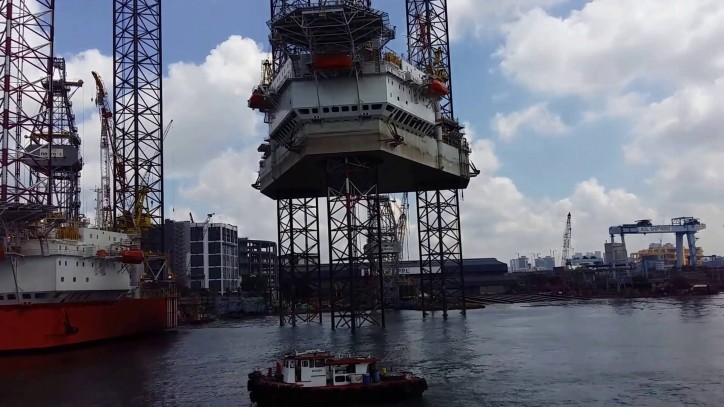 The acquisition will result in Sembcorp Marine having full control of PPLS. This will enable Sembcorp Marine to optimally manage the businesses, finance and resources of PPLS, and fully align the latter's corporate strategies to Sembcorp Marine to generate sustainable returns.
In 2001, Sembcorp Marine took a positive view on the long term business potential of PPLS and the offshore rigs sector and made an initial 50% investment in PPLS. In 2003, Sembcorp Marine increased its stake in PPLS to 85% and also agreed on the terms for the sale by PPLH and EIHL of their balance 15% shares in PPLS, wherein the selling price was based primarily on the net tangible assets of PPLS at the point of sale.
Over the years, the investment in PPLS has helped propel Sembcorp Marine to be a global player in the design and construction of jackup and semi-submersible rigs. Since 2001 until 2015, PPLS has made cumulative profits of over S$1.6 billion. Cumulative cash dividends for the same period received by Sembcorp Marine from PPLS amounted to approximately S$540 million. The total purchase consideration for Sembcorp Marine's 100% investment in PPLS (including this acquisition consideration) is approximately S$186 million.
Source: Sembcorp